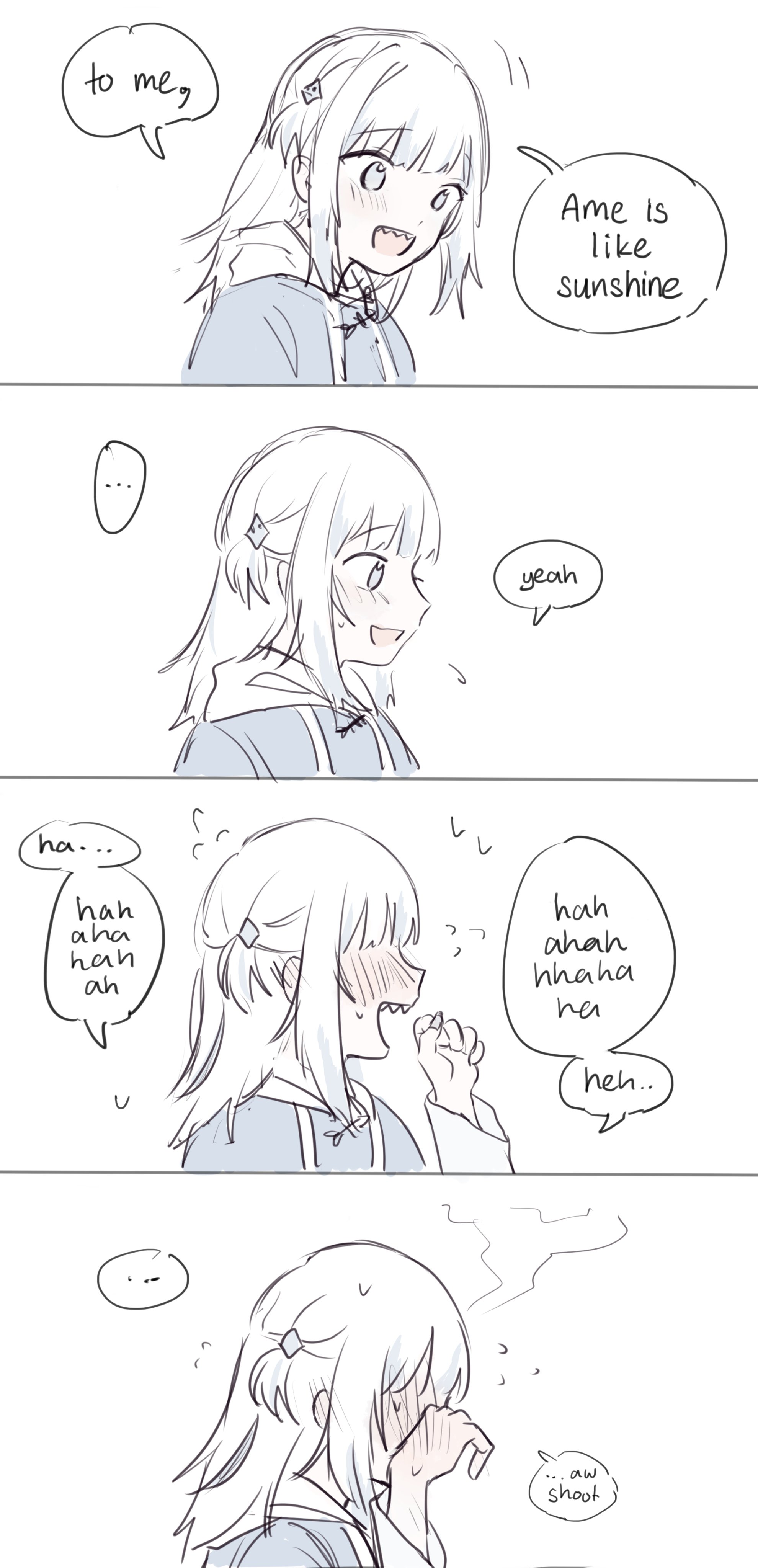 17hunter00 Mar 5, 2021 9:10PM
I need the SAUCE
FluffyCow Mar 5, 2021 9:15PM
^The follow up Tweet from the artist with the sauce
last edited at Mar 5, 2021 9:23PM

17hunter00 Mar 5, 2021 9:19PM
^Thank you bro

cookiecutter Mar 5, 2021 10:14PM
My god, this is sooooooo cute ;_; Amesame deserves more art!!
Amersion_ Mar 5, 2021 10:42PM
I need more Amesame in my life.
beccamyoui Mar 6, 2021 12:01AM
wholesome.. i'm die thank you forever
last edited at Mar 6, 2021 12:02AM
Mauser Mar 6, 2021 6:47AM
Gura disaster gay confirmed.

Kuma The Bear Mar 6, 2021 7:17AM
Gura is guay v:::
MarqFJA87 Mar 6, 2021 4:25PM
I would've said something about Ina being tragically alone, but then there's her flirting with Yozora Mel in their recent collab when the latter asked for her type and Ina literally described Mel before answering "yes" when said banpire asked if she's talking about her.

bitfarb Mar 6, 2021 6:35PM
Ina is slowly gaining a harem of blonde HoloJP members, so she should be ok.
Peach x Dog Mar 16, 2021 11:55AM
The original clip is so cute too. I love the little "aw shoot" at the end.