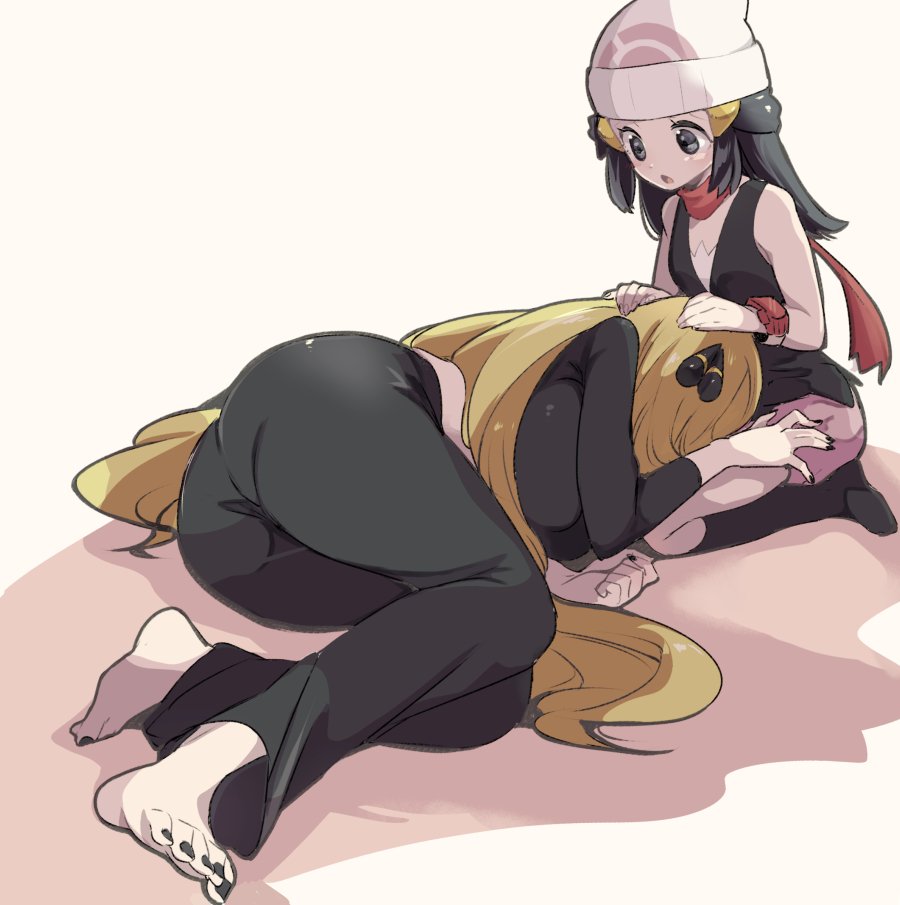 Linterdiction Mar 1, 2021 10:24PM
The ship is salvaged from the seas of time!!

RuneHex Mar 1, 2021 10:26PM
bring back the resurgence of SINNOH

juanelric Mar 2, 2021 1:16AM
Booty
Swag Wagon Mar 2, 2021 1:26AM
Cynthia be like "No, I don't wanna be a marketable remake chibi model! Don't make me, nooooo-"

Victim Mar 2, 2021 3:09AM
I hope Cynthia is in Pokemon Legends in some way. If Dawn and Lucas themselves or their ancestors are going to be in it, she might as well too. She would be hella badass as an empress.
luinthoron Mar 2, 2021 5:19AM
Cute.

wowozers Mar 2, 2021 9:26AM
NEED MORE

juanelric Mar 2, 2021 2:11PM
I was wondering, is this ship only for their game versions or do people ship their anime versions too?

SeraphimofYuri Mar 2, 2021 2:37PM
I've seen both versions of the pairing in multiple things.

Bugpope Mar 2, 2021 5:02PM
This is the FBI open up
FluffyCow Mar 2, 2021 8:14PM
This ship is pretty much always super cute.

lucario14 Mar 2, 2021 11:08PM
Canon
kai3 Mar 3, 2021 7:27PM
Love this new influx of Cynthia/Dawn

TheAwooMaster Mar 3, 2021 7:34PM
Yeshh they're bringing more Cynthia x Dawn <3

Yurimage Mar 16, 2021 6:44AM
Cynthia: HAH HAH HAH (Thick thighs, no lies.)
Dawn: "you sick?" (-In the head.)
last edited at Mar 16, 2021 6:44AM