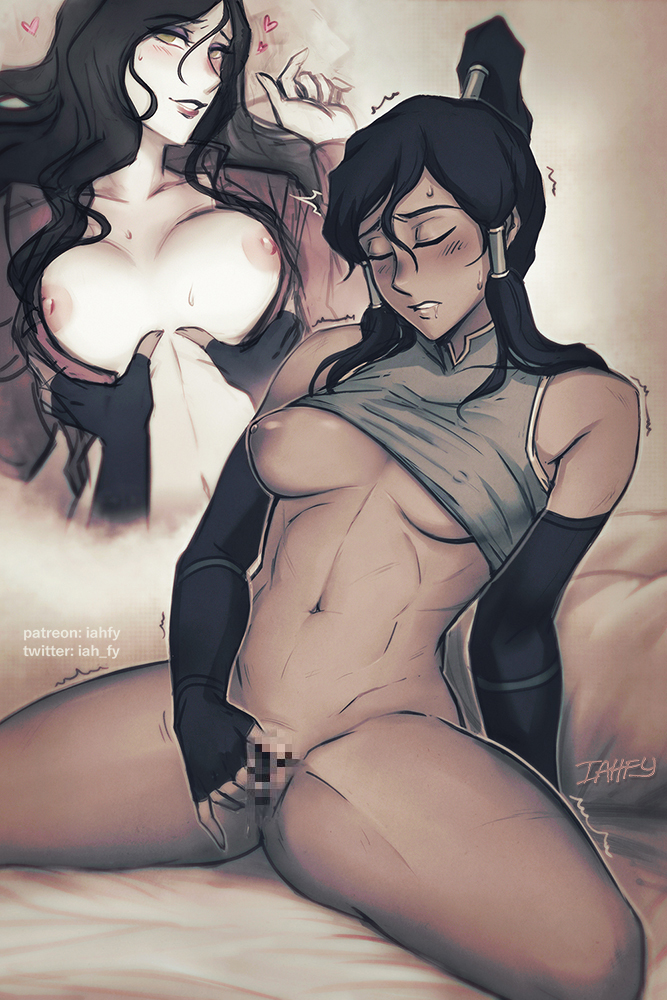 shadesan Feb 5, 2021 9:39PM
Thinkin' of you

Clueless1 Feb 5, 2021 9:51PM
Pixels?! Oh, oh, wait a second! I get it... mustn't lose focus on the subject... the expression of dreaming about someone special. WRONG! I gotta see it! See the clit! Come on now! Bring it back, BRING IT BAAAAACK!
—An homage to Sam Kinison... thank you.
last edited at Feb 5, 2021 9:55PM
saayuw Feb 5, 2021 10:18PM
AWWOOOGAAA
beccamyoui Feb 5, 2021 10:34PM
oh mah :0
[deleted] Feb 5, 2021 11:44PM
Damn, but like daaaayumm Asami
last edited at Feb 5, 2021 11:46PM by

LionTrainer1 Feb 6, 2021 12:38PM
Can't blame her if she's imagining them seductive eyes
porurun Feb 7, 2021 1:11AM
woah there :0

PeoYS2122 Feb 7, 2021 3:12AM
(☝︎ ՞ਊ ՞)☝︎
milkysyn Feb 8, 2021 10:56AM
Saved
zeffy101 Feb 15, 2021 7:54AM
holy sheet this is hawt and sexy and wow... just wow.. Im surprised this artist is still posting Korrasami content? unless this is old?