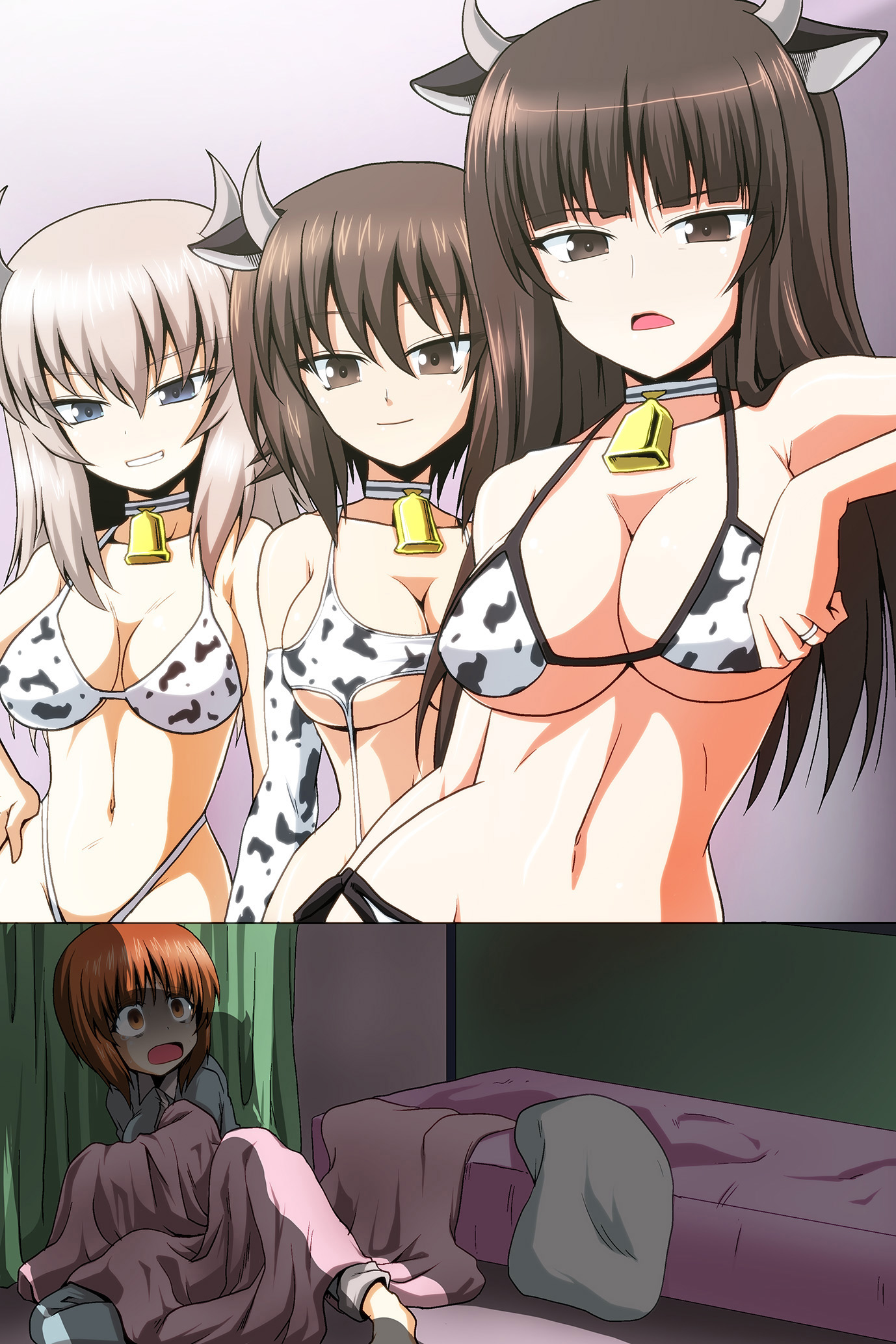 131tris Jan 4, 2021 8:36PM
moo ( ͡°ᴥ ͡° ʋ)

Guardian of the Lilies Jan 4, 2021 9:29PM
Miho's got a lot of meat to taste
hausenmaster Jan 4, 2021 9:38PM
Bless the year of the cow
nio_neka Jan 4, 2021 11:34PM
go on Miho. it's time to milk the cows.
Avempestad2 Jan 4, 2021 11:51PM
where Erika x Maho?
Like Erika is REALLY REALLY REALLY gay towards Maho
luinthoron Jan 5, 2021 3:32AM
Cow attack...

DarkAges85 Jan 5, 2021 11:28PM
Shiho: "Miho, we want you to joon us"
Maho: full of joy"
Erika: *Malicious laugh
Miho: "WTF!!! "

Reirin Jan 7, 2021 12:24AM
The horror, my sympathies Miho.
Giee Jan 13, 2021 7:16AM
We need a cowgirls tag

god forgive me Apr 20, 2021 3:28AM
then miho couldnt walk for 3 weeks