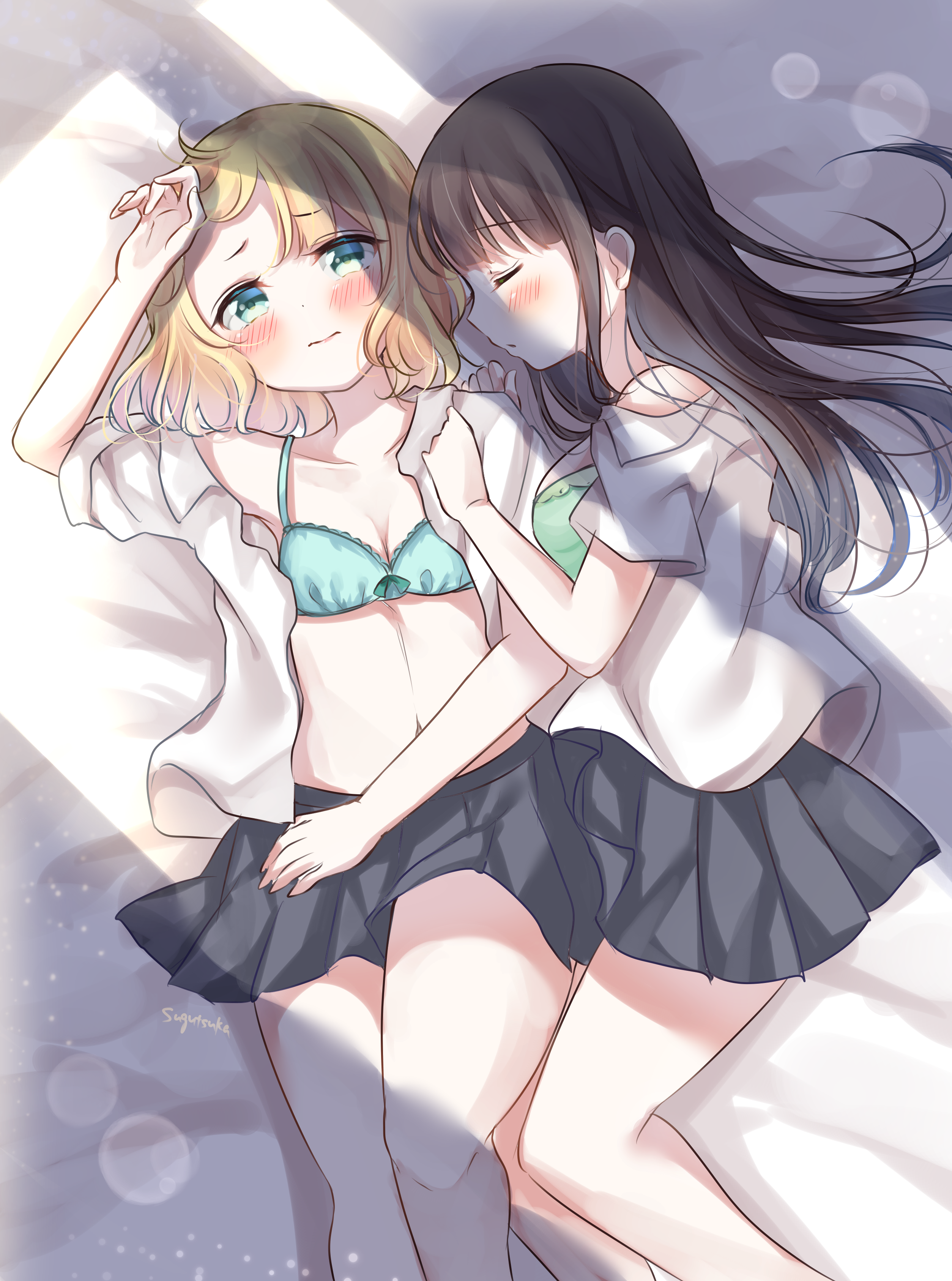 KS YuuHaru Sep 11, 2020 9:36PM
I finished the anime two weeks ago and the only thing that i could say is that this is the right way...
elevown Sep 11, 2020 9:50PM
Yup - i wished they did a lot more with these 2.
Throbelisk Sep 11, 2020 10:38PM
Rize just got up for a minute to go to the bathroom. Yeah, that's it.

Random Wanderer Sep 12, 2020 1:09AM
I SHIP IT FOREVER!
Saitam Sep 12, 2020 10:02AM
The only correct way
Polycell Sep 12, 2020 10:15AM
That look on Syaro's face is interesting. It seems to me to suggest she feels she may have hurt Chiya - either by rejecting her after she stripped them both or by using her as a consolation prize after being rejected by Rize.
luinthoron Sep 15, 2020 6:49AM
Nice.