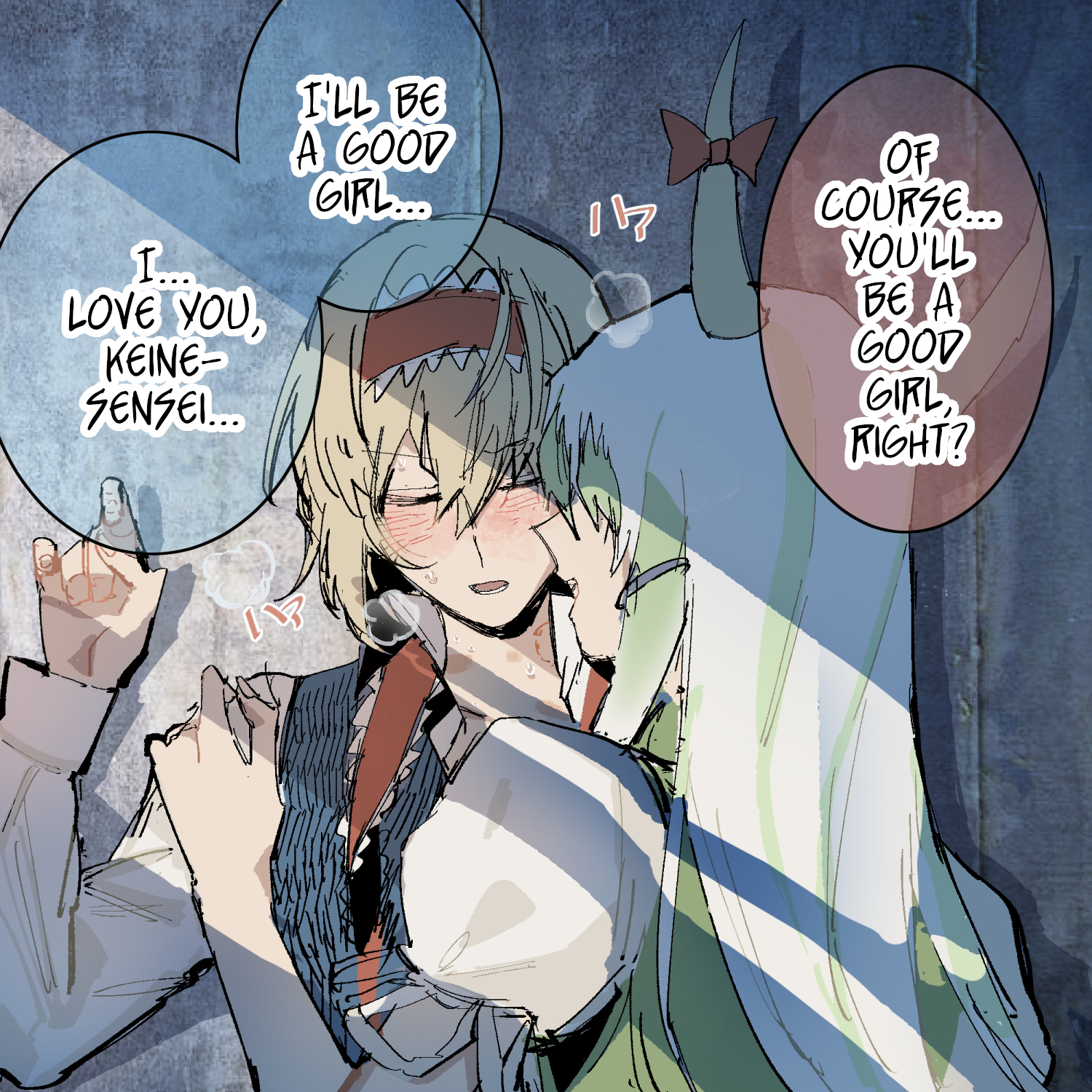 Norainhere Sep 11, 2020 9:39PM
Huh, this is a new ship. A new, unexpectedly kinky ship.
Gewell Sep 12, 2020 9:30AM
Haven't seen them before, feeling new and happy at the same time

mg1342mg Sep 14, 2020 10:55AM
Caving imminent.

Ziin1234 Sep 24, 2020 11:32AM
Never thought there could be more ships in Touhou, from a relatively old characters no less.

Valanz Sep 24, 2020 1:24PM
Naisu! Alice is just gonna be teached.