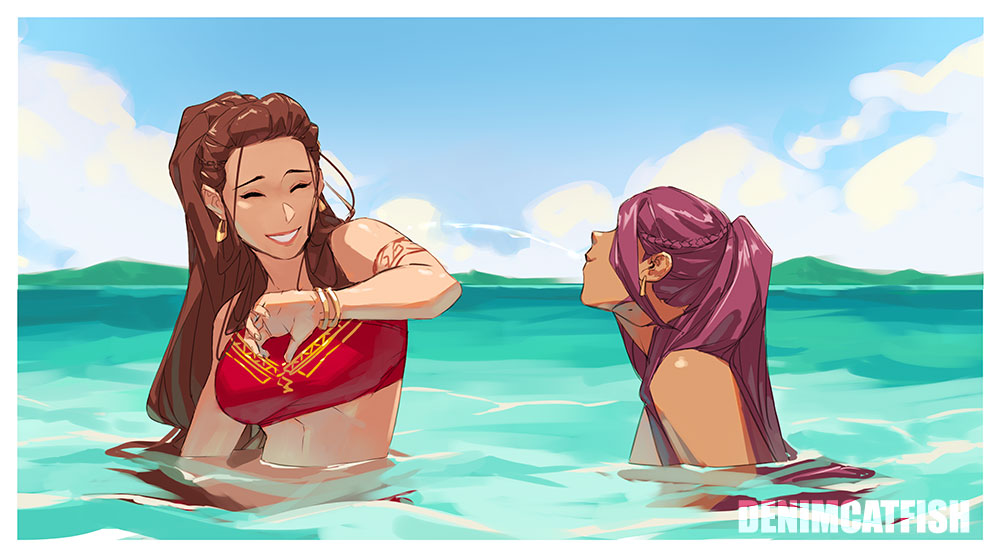 Lambda2B Aug 22, 2020 1:40AM
This scene like in girls like girls

Missigno Aug 22, 2020 4:18AM
A date after getting married

Bugpope Aug 22, 2020 5:10AM
These two look so good together it's almost ridiculous.
ArcaJ Aug 22, 2020 8:10AM
Dorothea and Petra, with matching tattoos will always be the best thing ever!
elevown Aug 22, 2020 9:46AM
Oh yeah its Petra who has that tatoo in the game isnt it? On her right arm? I wonder if getting a matching one is something specific to marriage in her country or just something her wife did to match her?
last edited at Aug 22, 2020 1:46PM