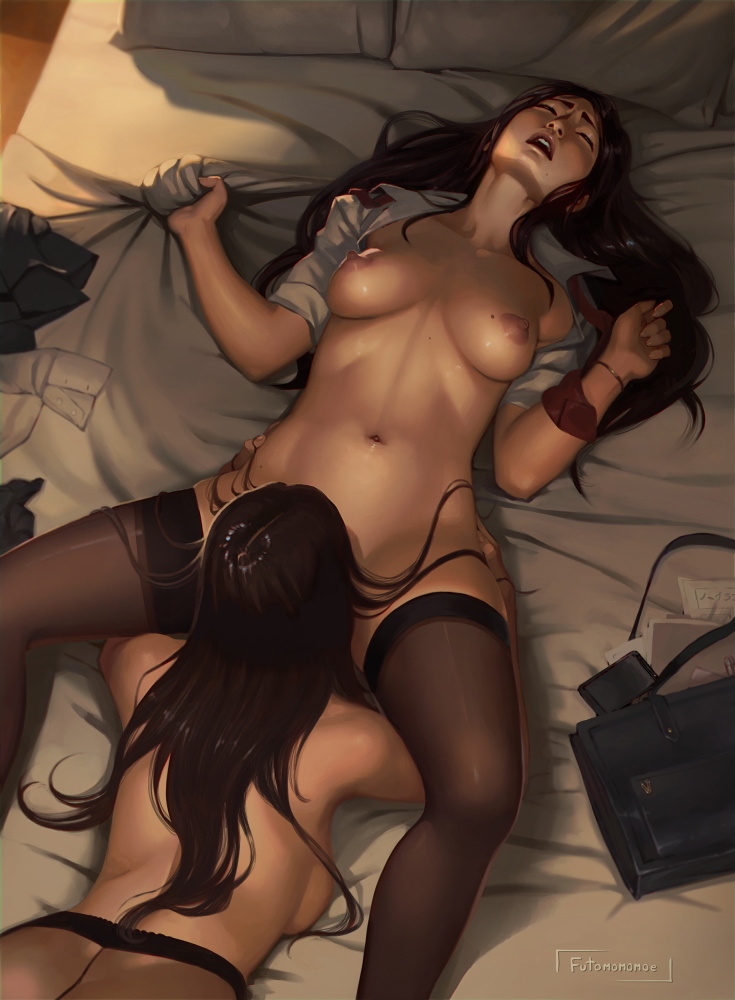 Nyangomaru Aug 17, 2020 9:31PM
Great Art once again !
Amersion_ Aug 17, 2020 10:26PM
!!!!!!!!!

SulliMike23 Aug 17, 2020 11:08PM
Some "after work activities" required.
raeminyr Aug 17, 2020 11:14PM
I love how fleshy the women look.
You go girl! Eat her out like you're running out of time; like there's no tomorrow.

Clueless1 Aug 18, 2020 3:32AM
I don't know who's better: Yuriwhale or this artist?
Diana Cavendish Aug 18, 2020 4:15AM
in need for some meat
luinthoron Aug 18, 2020 2:02PM
Excellent.
elevown Aug 18, 2020 2:57PM
How do we get to office ladies, beyond being age appropriate?
Very nice pic/art tho!
nio_neka Aug 18, 2020 7:28PM
moaning loudly

Bugpope Aug 19, 2020 1:42PM
The hair makes this so much sexier than it already is.

Firefly Fanatic Aug 20, 2020 1:20AM
Woah

bancsokdo Oct 13, 2020 9:04AM
Why does that look like my teacher......
Huckle-Berry Dec 4, 2020 11:22PM
You literally took the tag "Office Lady" and took it as your own.