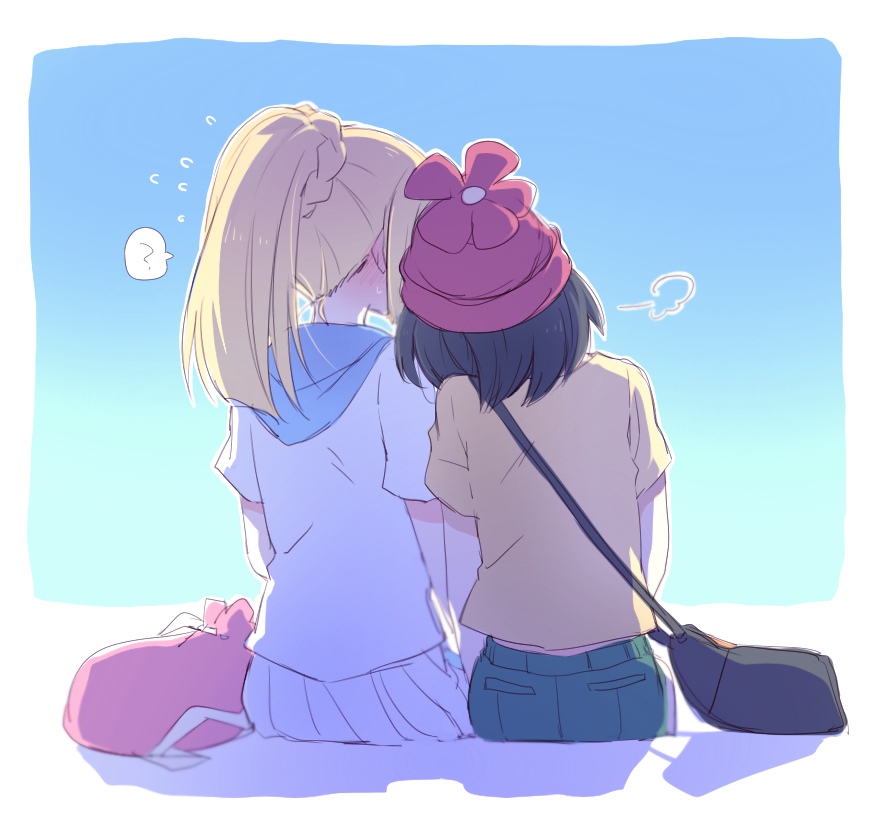 knthomsen Jul 18, 2020 12:58AM
Cute
shinystewshine Jul 18, 2020 1:15AM
Ohhh man Lilliemoon is back

juanelric Jul 18, 2020 1:24AM
I missed this ship
luinthoron Jul 18, 2020 6:45AM
Cute.

Krugger Jul 18, 2020 7:25AM
I dearly miss this pair and taller Lillie always tickles me pink i love big shy girls

xxSatsumaChan420xx Jul 18, 2020 8:14AM
Cute
Hauteclere Jul 18, 2020 9:36AM
I haven't played SwSh so this is still my #1 Pokemon ship.

LoveHeart Jul 18, 2020 9:44AM
Lillie x Moon is great

Namyks Jul 18, 2020 4:45PM
I'm still upset USUM got rid of the Eggxecutor island scene.

Khe Aii Jul 18, 2020 9:16PM
I wanna see 'em in front.

DylanOgg Jul 19, 2020 6:59AM
@Namyks You're not alone there pal.
ank0 Jul 19, 2020 1:38PM
MOONLILLIEEEEEEEEEEEEEEEEEEEEEEEEEE

Greg_no_Gregory Jul 19, 2020 2:03PM
Best pair.
Nevos Jul 20, 2020 3:31PM
I'll always and forever ship these two.