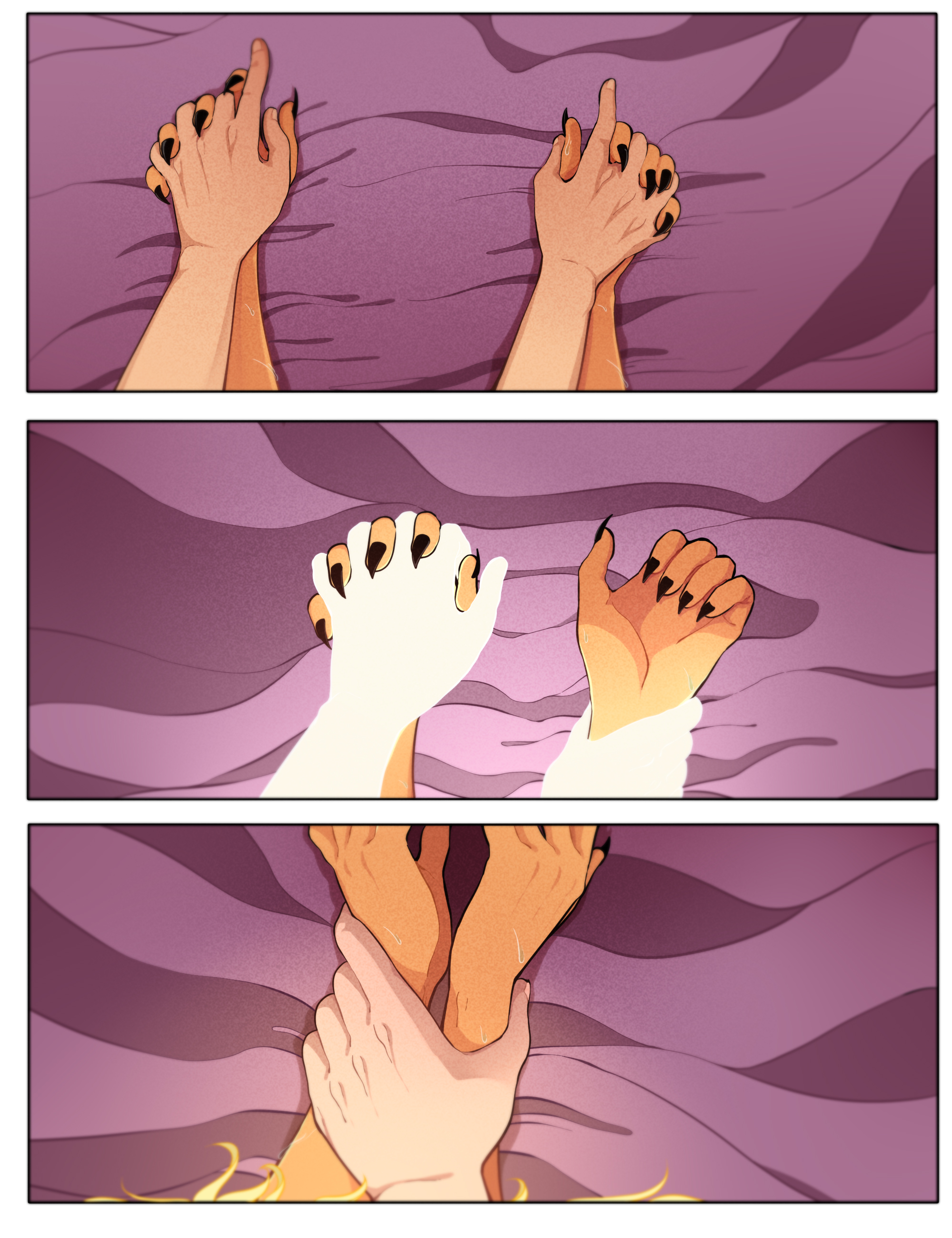 Ml33tninja Jul 3, 2020 10:10PM
WOAH!!

daydream_dog94 Jul 3, 2020 10:35PM
oh fuck thats a game-changer

2SpiritCherokeePrincess Jul 3, 2020 11:27PM
A Threesome for Catra.
GrimEater Jul 4, 2020 12:52AM
Dangerously lewd
BiohunterX Jul 4, 2020 1:14AM
she transforms to stop her from clawing the bed when they do it hehehehe

Zen-Pai Jul 4, 2020 2:44AM
Lewd hands

Azero25 Jul 4, 2020 2:49AM
careful this is getting too lewd

Mogami Yuriko Jul 4, 2020 3:34AM
Whew is it hot in here or what?

Missigno Jul 4, 2020 3:46AM
Unforgettable night

awsomepega Jul 4, 2020 4:01AM
holy

Bugpope Jul 4, 2020 5:23AM
I think this settles the debate about why Catra would want to let her girlfriend turn into a super strong, beautiful giant in bed.
Because this is hot as hell.
last edited at Jul 4, 2020 5:51AM
LittelWind Jul 4, 2020 8:18AM
Catra is like: You can't beat me in bed!
Adora: Watch me!
Catra:.... Damn thats hot!

Mimiyaah Jul 4, 2020 9:18AM
My lord.... i would i have died
Rye Jul 4, 2020 10:14AM
Where's the NSFW tag?! I almost opened this in front of my pet rock!
LesbianPirate Jul 4, 2020 3:32PM
this is all for the honor of grayskull

lucario14 Jul 4, 2020 6:35PM
insane amounts of sex

SaturnX Jul 4, 2020 7:38PM
I... wow...
nio_neka Jul 5, 2020 12:00AM
omg! sweaty hands! so much lewdness! @o@

Bugpope Jul 5, 2020 12:47AM
Looks more like the honor of Gayskull.

2SpiritCherokeePrincess Jul 5, 2020 10:51PM
This picture could be the prequel to that one.
last edited at Jul 5, 2020 10:53PM

Tamahime Jul 6, 2020 11:52PM
Props to this artist, this is one of the sexiest no-naughty-bits drawings I can remember. Plus, it basically tells an entire story in three panels if you know the characters. Great stuff!
(Not that I wouldn't like to see the rest of the scene ifyaknowwhatimean...)
last edited at Jul 6, 2020 11:54PM

Dietskittles Jul 11, 2020 5:05AM
Oh my...

F.G.S1 Aug 12, 2020 12:50PM
It finna get dangerous
Bread Sep 3, 2020 1:00AM
WOAH WOAH WOAH WOAH WOAH

Pumpkin4648 Sep 6, 2020 10:23AM
ah yes for the honor of grayskull