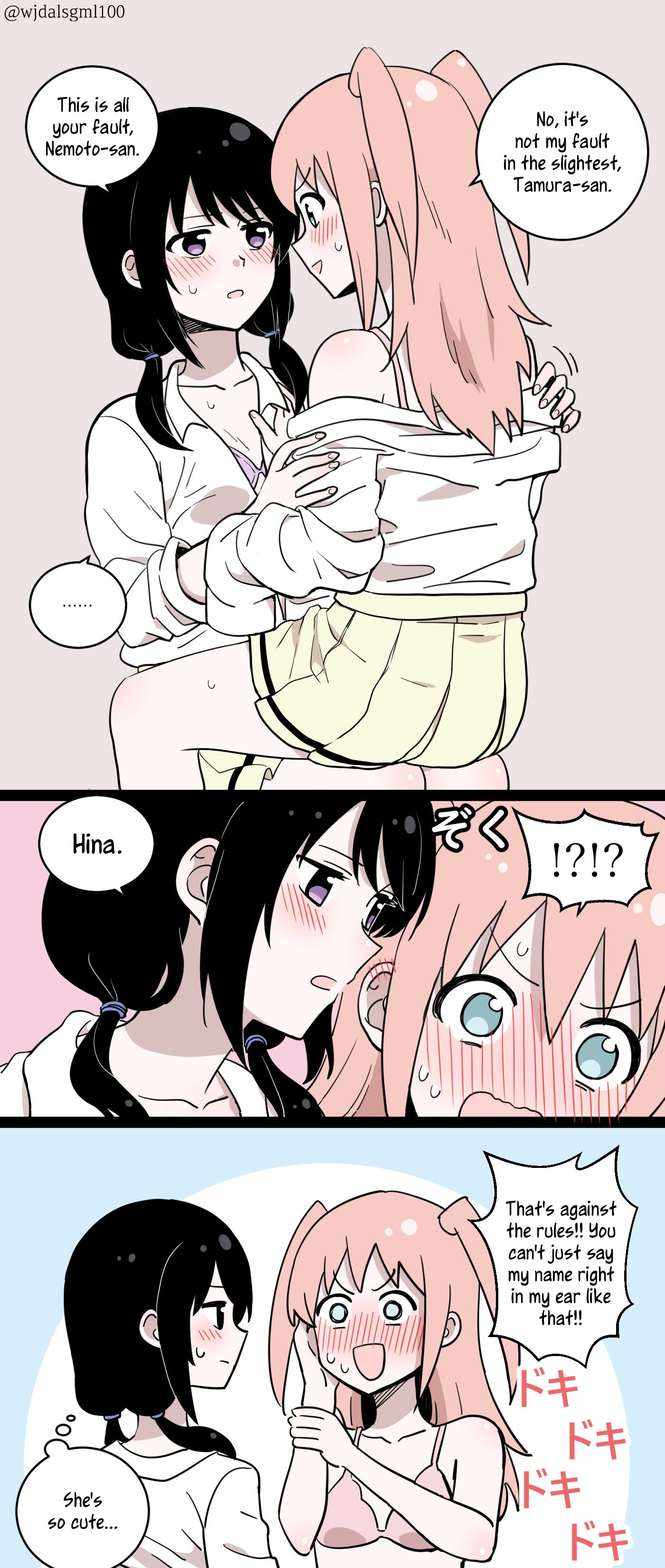 Woffle Jun 19, 2020 8:30PM
This is NemotoxYuri
But anyways- i am a sucker for this pairing, bless whoever requested it
Norainhere Jun 19, 2020 8:34PM
Yuri looks kinda annoyed at how cute Nemoto is on that last panel lol. Or maybe not annoyed - troubled? Surprised? Caught off-guard?
Also I like how sitting on her girlfriend(?)'s lap half-naked is fine, but whispering in her ear is too far.
GrimEater Jun 19, 2020 8:34PM
Yuri you tease
katewarner Jun 19, 2020 9:11PM
Akane would be very unhappy with this pairing.
Zexalfan Jun 19, 2020 9:31PM
Fantastic follow-up

Mimiyaah Jun 19, 2020 11:10PM
Niceee
luinthoron Jun 20, 2020 6:49AM
Adorable. :D

Solaris1 Jun 20, 2020 7:35AM
Lol let's play spot the difference with the previous page
Goliath Jun 24, 2020 3:37PM
It's Not My Fault That I'm Not Dressed!