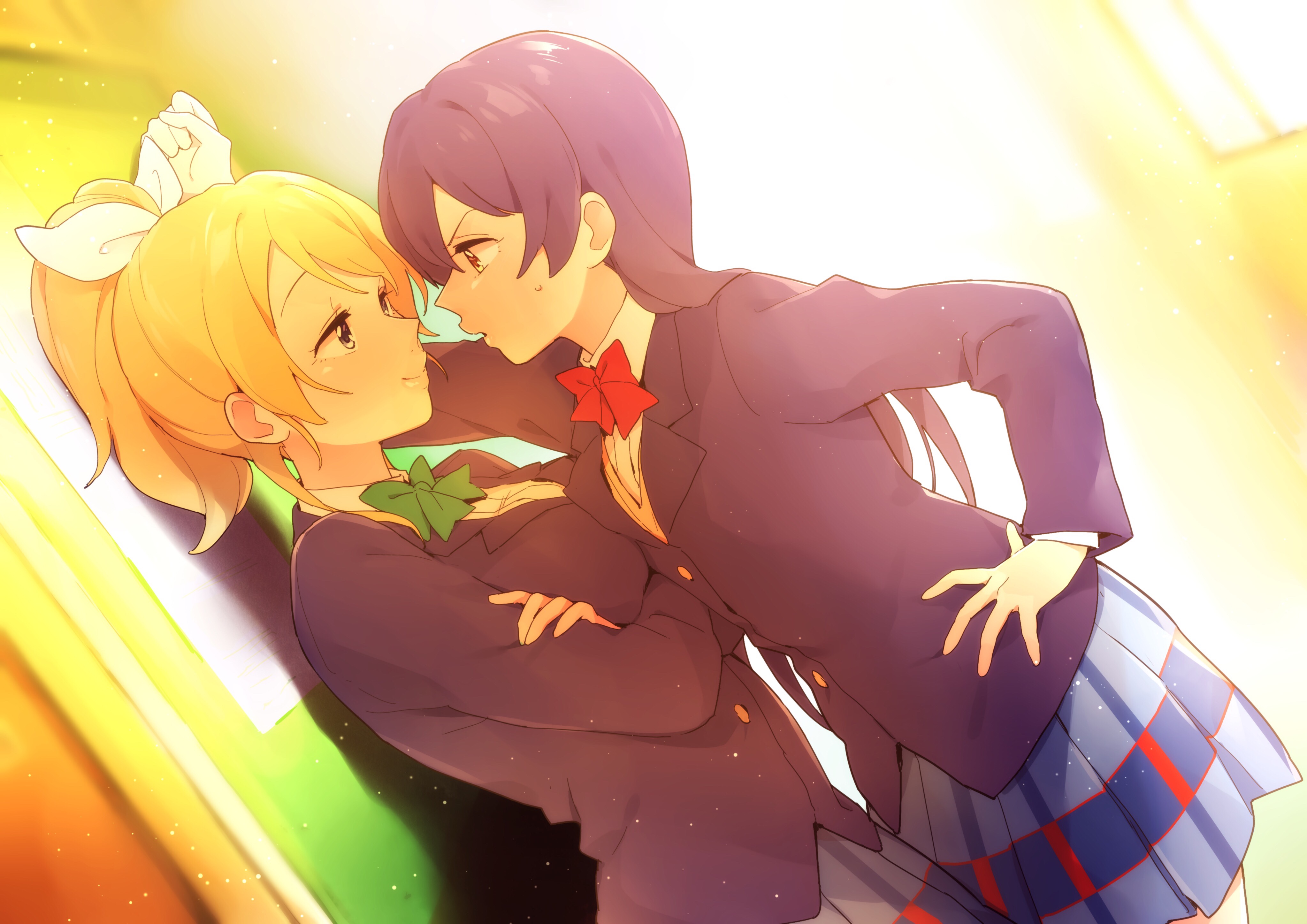 Lilliwyt Apr 13, 2020 10:02PM
Eli is not impressed

daydream_dog94 Apr 13, 2020 10:18PM
the top energy radiating off eli is Astronomical
Aquwin Apr 13, 2020 10:20PM
Yeah but Umi's trying so she get an A+ from me even if it doesn't take much for her to get one from me
elevown Apr 14, 2020 12:43AM
Lol- Eli is totally amused by her GF's best attempt to top her I see.
YURI__DEMON Apr 14, 2020 4:34AM
Eli would still take top ( ͡° ͜ʖ ͡°)

Lil-Dumpster-Rat Apr 14, 2020 6:29AM
Umi's trying her best, but Eli is clearly going to turn this all around when they get to the bed ( ͡° ͜ʖ ͡°)
TifalovesAerith Apr 14, 2020 3:45PM
Umi: I-I'm in charge t-today ...
Eli: Sure, Umi. Now pull me by the hair and tongue wrestle me until you suck dry my saliva away.

random Apr 14, 2020 4:56PM
This scene indeed rather reminds me of a certain Bengal kitten vs adult Maine Coon cat video; particularly the part where the latter deflects the former by simply sitting on its ass while the little furball just bounces off...
Yuzuchii Apr 16, 2020 1:09AM
Love this on, good effort Umi.