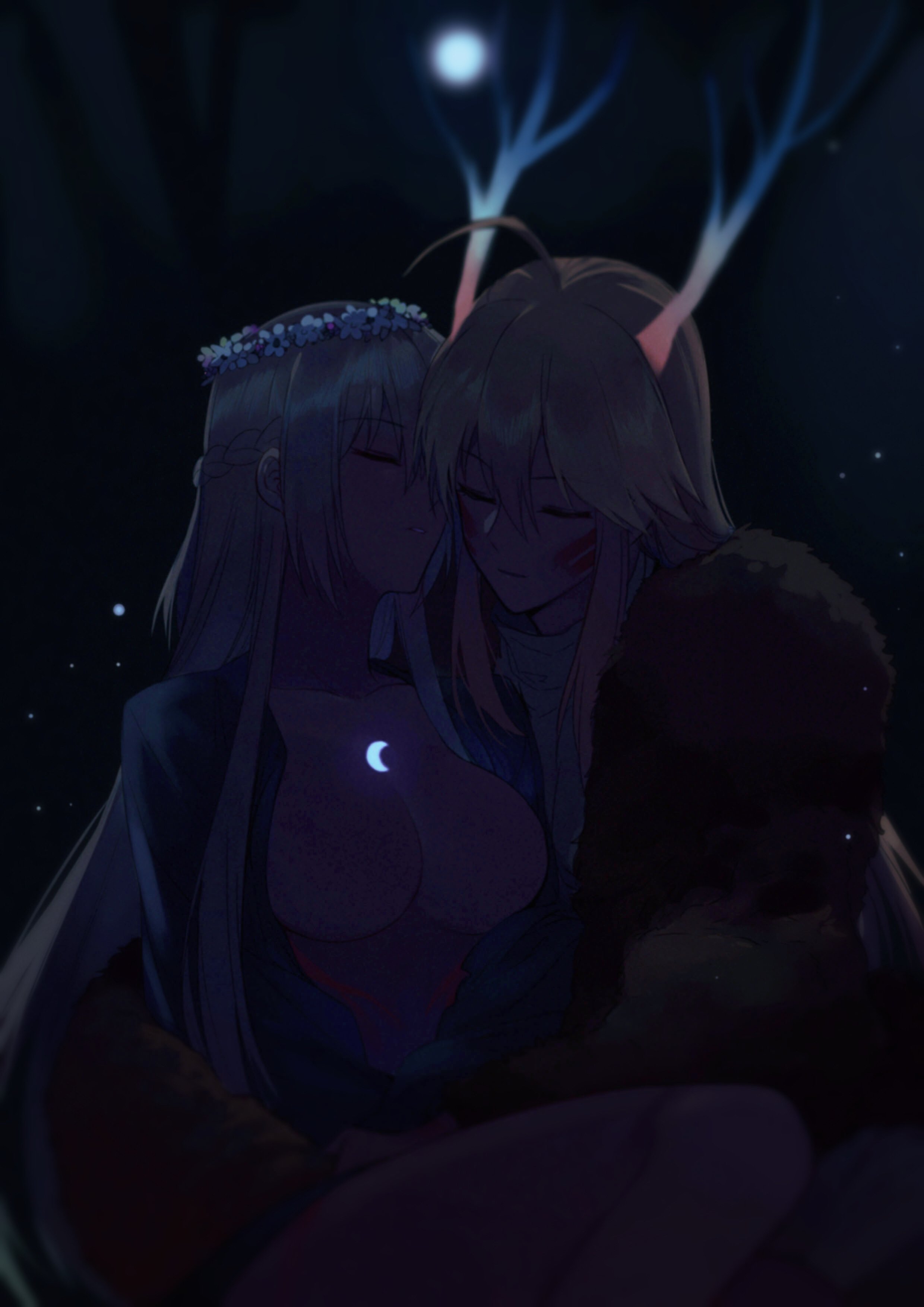 spikesagitta Apr 3, 2020 10:32PM
beautiful!

Mimiyaah Apr 3, 2020 11:06PM
Agreed!

Clueless1 Apr 4, 2020 7:37AM
Too damn dark!
MarqFJA87 Apr 5, 2020 4:41PM
... Is this a reference to something? Artoria has red markings on her cheeks that kinda remind me of Native American facial war-paint, and then there are the ghostly horns emerging from her head.