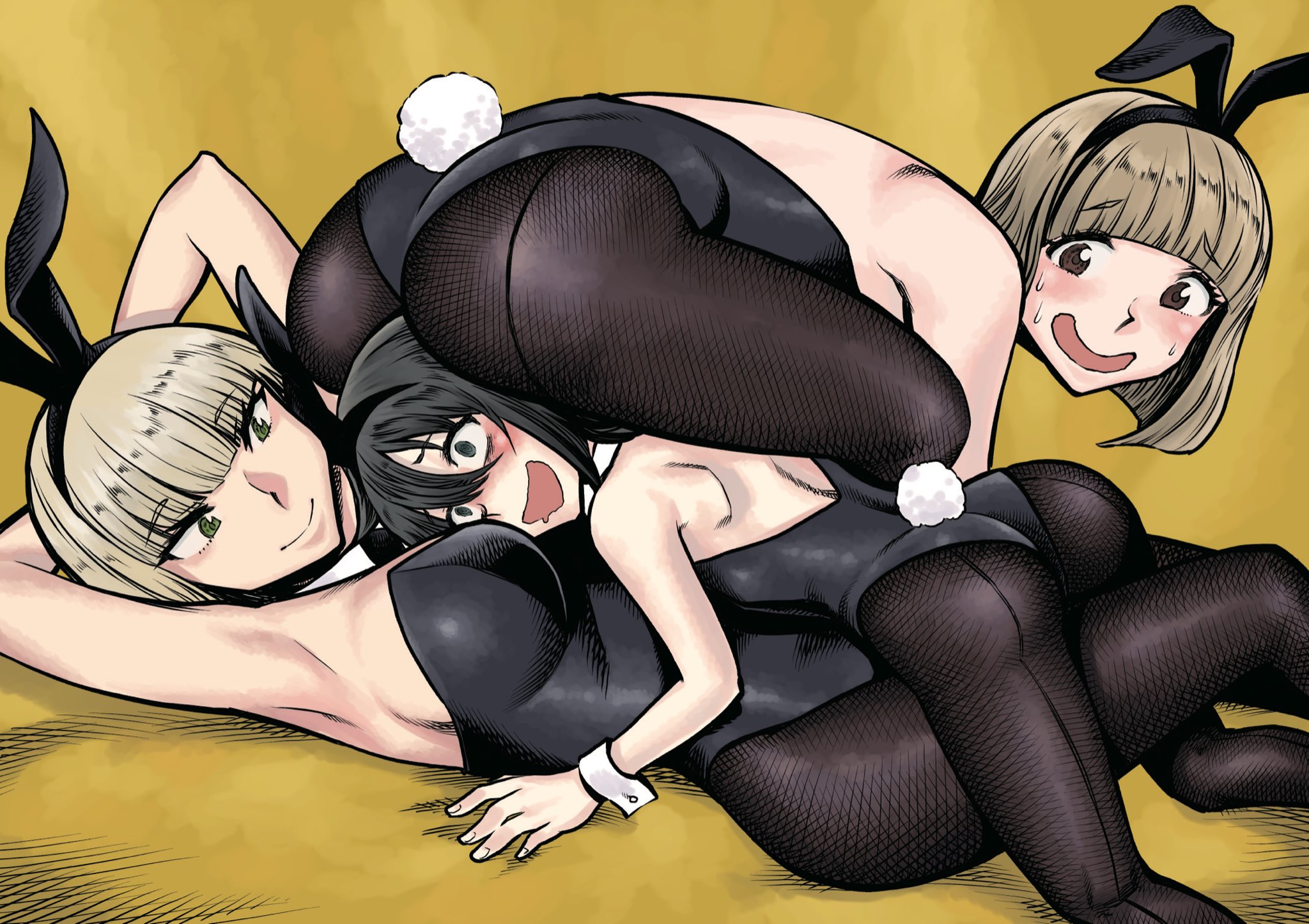 GrimEater Jan 3, 2020 10:02PM
Sex sandwich

Lyca Jan 3, 2020 11:22PM
Yuu looks disturbed and confused as to why she agreed to pose like this
Serenata Jan 3, 2020 11:43PM
She's like "Is this really fine?" and Kuro is like YEEEEEEEEEEEEESSSSSSS
Hauteclere Jan 4, 2020 12:30AM
"Please don't fart."


Mimiyaah Jan 4, 2020 2:06AM
Well damn

Throbelisk Jan 4, 2020 2:39AM
Life goals.

Star Light Jan 4, 2020 11:59AM
I think my PC got hack, guy

IresaFan Jan 4, 2020 2:13PM
Any Tomoko x Yuu pic is a perfect one to me. Asuka is a great bonus too. Im sure Tomoko is in heaven
ReadingDoujinshi Jan 5, 2020 1:54AM
wew...

gopko Jan 5, 2020 6:01AM
whoa
nio_neka Jan 5, 2020 4:57PM
ass and titties sandwich special

Nene Jan 6, 2020 10:30AM
Wooow... bunny sandwich looks oishii...

juanelric Jan 13, 2020 2:59PM
What the hell lol

juanelric Apr 6, 2021 7:29PM
Buttwiched

Valanz Jul 16, 2021 8:41PM
Nice!Nice!Nice!!