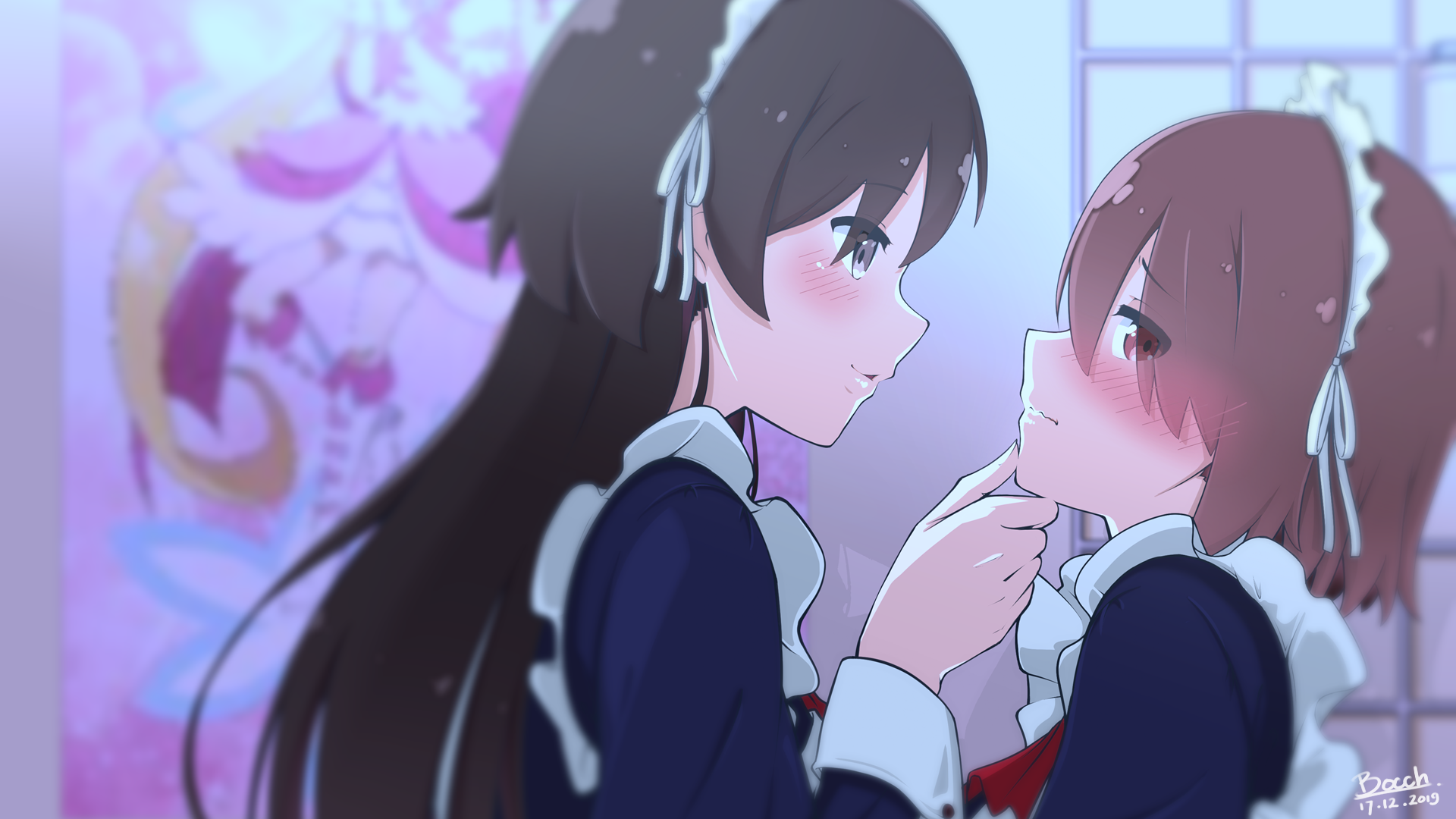 BlueDsc Jan 3, 2020 9:45PM
MYA-NEE
Lilliwyt Jan 3, 2020 9:48PM
I really prefer this ship to the Hana X Miyako.

bitfarb Jan 3, 2020 10:12PM
Bad touch! Bad touch!!

colcid Jan 3, 2020 10:29PM
@Liliwyt agreed
Maximus66 Jan 3, 2020 10:59PM

Mimiyaah Jan 4, 2020 2:09AM
Hehe :)

BugDevil Jan 4, 2020 5:52AM
Somehow this is the healthier ship.

FiddlePop Jan 4, 2020 8:25AM
YES
ReadingDoujinshi Jan 4, 2020 9:33AM
At times like this i just wish someone slam the door and ruined the moment.

Azero25 Jan 4, 2020 5:58PM
honestly I kinda want this to happen

TheYuriTomboy Jan 5, 2020 6:55PM
Definitely preferable to Miyako x literally anyone else

Beefaroni Jan 5, 2020 10:55PM
Never thought I'd see this pair here

rincewind Jan 8, 2020 4:39AM
Yes! I'm rooting for this pairing!!

Lambda2B Mar 11, 2020 11:37AM
This pair is more good than been with miyako x hana

akuma17 Oct 10, 2020 3:58AM
yes! this is so EPICCC