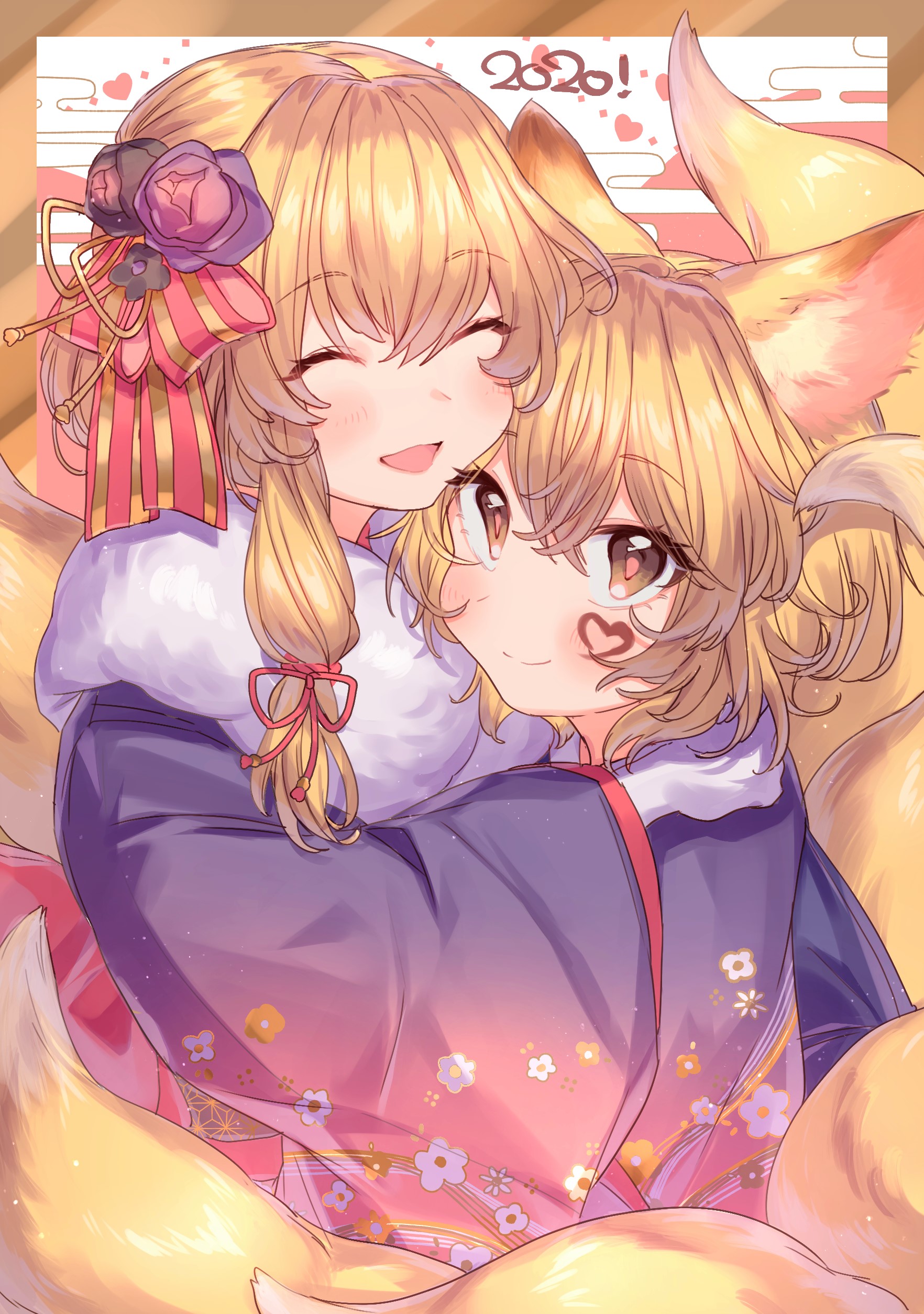 Mimiyaah Jan 4, 2020 2:09AM
Beautiful

BugDevil Jan 4, 2020 5:52AM
Face ink again... maybe it's a Japanese trend I missed.
These two always look good in yukatas tho.
Yogg-Saron Jan 5, 2020 7:04AM
@BugDevil It's not a trend, it's a tradition new year's game. When you play Hanetsuki and lost, your friend will mark an ink in your face as a punishment.
That or I did miss a trend lately.