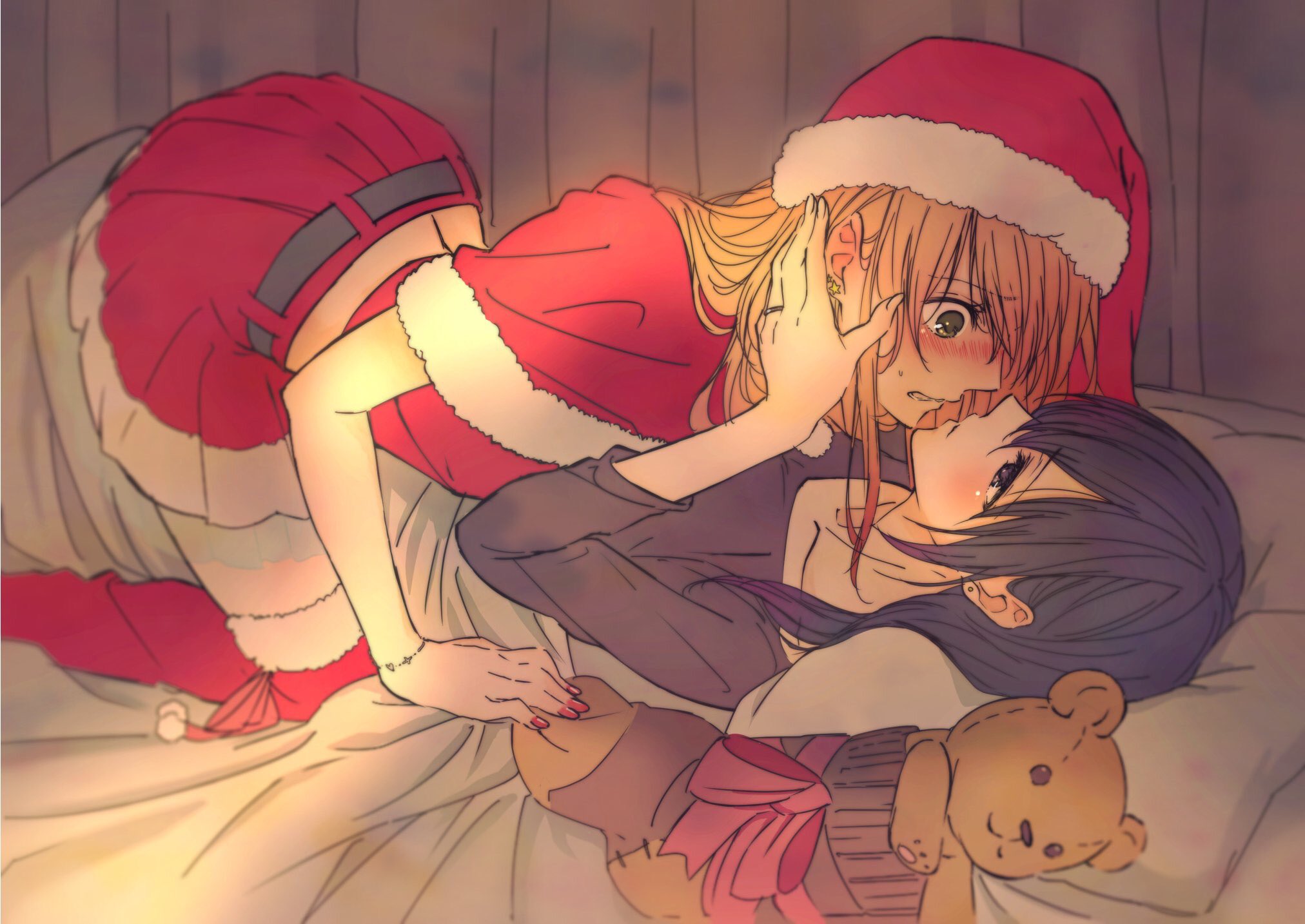 Lilliwyt Dec 24, 2019 9:34PM
Santa about to get on the naughty list.
Reiba1925 Dec 24, 2019 11:03PM
Since when the bad kids are the ones who punish?
BV Dec 25, 2019 12:36AM
Wuuuuut

Vplt Dec 25, 2019 1:16AM
Anthoniko: "I saw mommy kissing Santa Claus."

daydream_dog94 Dec 25, 2019 1:17AM
This year, santa will be the one to receive a present ( ͡° ͜ʖ ͡°)

kickap00 Dec 25, 2019 1:48AM
Merry Christmasu everyone and a happy new yuri year!

TheYuriTomboy Dec 25, 2019 3:39AM
i really like this one, the colors, the expressions, style, everything is really nice
ClaudeSP89 Dec 25, 2019 6:51AM
so. is Mei a power-bottom?

Mimiyaah Dec 25, 2019 2:09PM
Mei got the present she wanted the most

Demon Queen Dec 25, 2019 2:55PM
Ahh this is perfect
Lil-Dumpster-Rat Dec 25, 2019 4:41PM
Santa needs to punish the naughty kid, not get punished by them

AH.Kaede Dec 26, 2019 11:34AM
Merri Christmas
Brazka Dec 27, 2019 8:13PM
Ho Ho Ho ("ಡωಡ")

Canaan Dec 29, 2019 10:18PM
Punishment? All I see is reward
ReadingDoujinshi Jan 5, 2020 4:16AM
Santa is supposed to be sneaky tho?