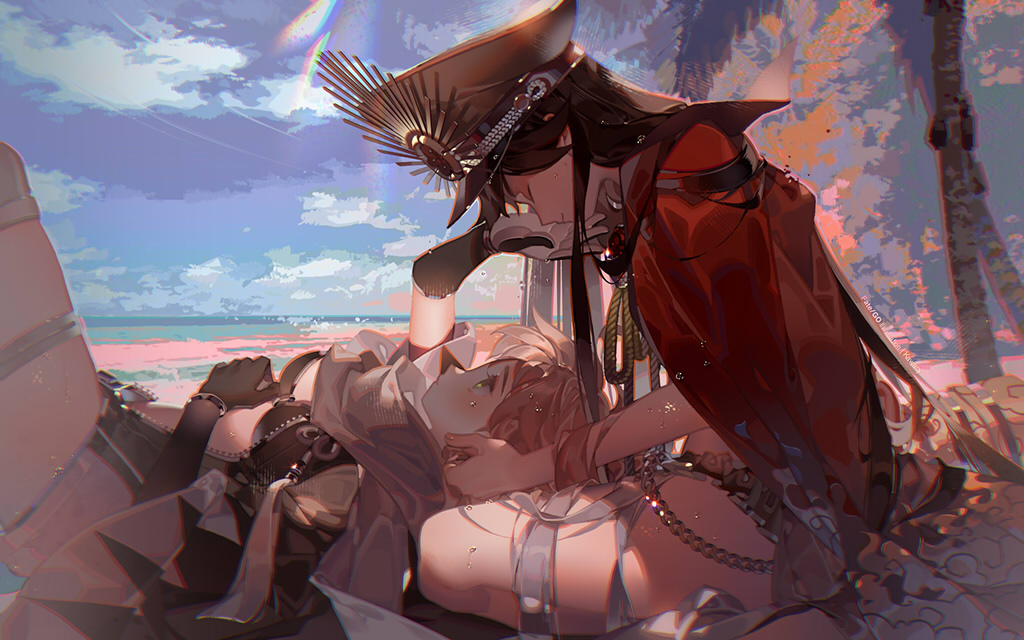 Mimiyaah Oct 25, 2019 10:00PM
This is fucking Beautiful! The colors are amazing and absolute stunning
Senjougahara_sama Oct 25, 2019 10:52PM
That's the male Nobu isn't it? This author has done the Yuri ship too though.
Edit: The image was replaced! I think I was right.
last edited at Oct 26, 2019 1:23AM

Azero25 Oct 25, 2019 11:05PM
this artist makes great okitanobu works
Salamandrake Oct 25, 2019 11:06PM
Yea, I think this is the male aspect of the Avenger Nobu.
Edit: the pic was changed.
last edited at Oct 26, 2019 2:51AM
deltahalo241 Oct 25, 2019 11:35PM
Huh, the thumbnail image is different to the actual image
Peach x Dog Oct 26, 2019 12:37AM
This is actually the female summer swimsuit Nobu. This drawing is tagged as yuri on Pixiv as well as on this site.
Edit: My apologies, I was not here before the image was replaced on Dynasty.
last edited at Oct 26, 2019 3:48AM