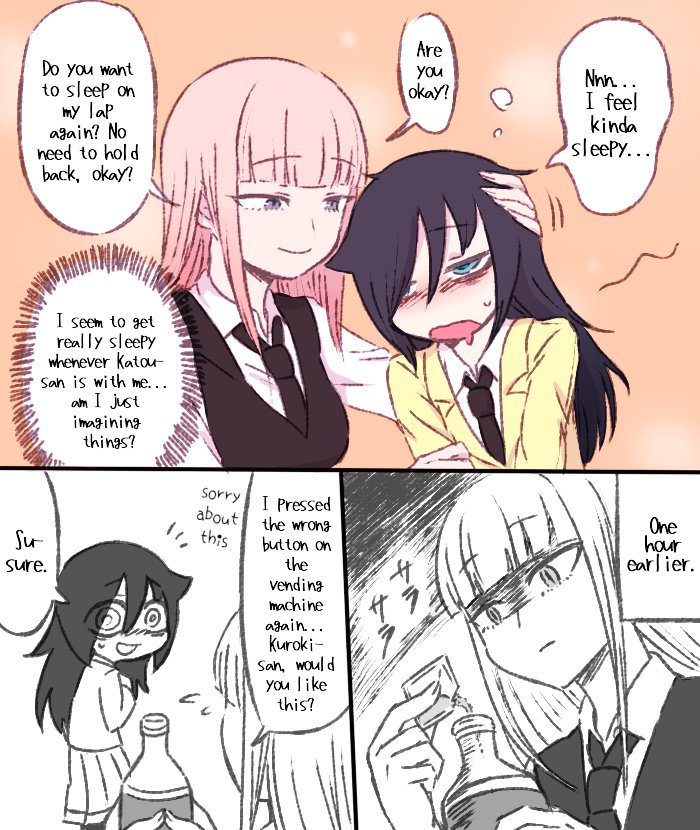 Snowave Apr 27, 2019 10:26PM
U SEE NOTHING
-Katou.
BiohunterX Apr 27, 2019 10:31PM
looks like yandere asuka is getting traction

kickap00 Apr 28, 2019 2:07AM
Calculated move

Ruby Tojo Apr 28, 2019 7:08PM
Well done asuka. I approve of this method.

Rainendant Apr 29, 2019 5:46AM
I think something is wrong with my eyes,,, katou san is a nice pure girl,,, I still believe that,,

Yasamura Apr 30, 2019 11:15AM
All according to keikaku
Nb : Keikaku means plan

Snowave May 4, 2019 7:22PM
@Rainendant u may change your mind, just read latest ch.

Nyangomaru May 11, 2019 6:54AM
Keikaku doori

felino Dec 11, 2019 10:59PM
i cant wait to see katou true colors in the manga , i think she would have a dark past wich would be the reason shes ok with tomoko doing weird stuff.
I would love it 10 more times if katou was actually in the same class as tomoko in middle school and tomoko didnt notice.