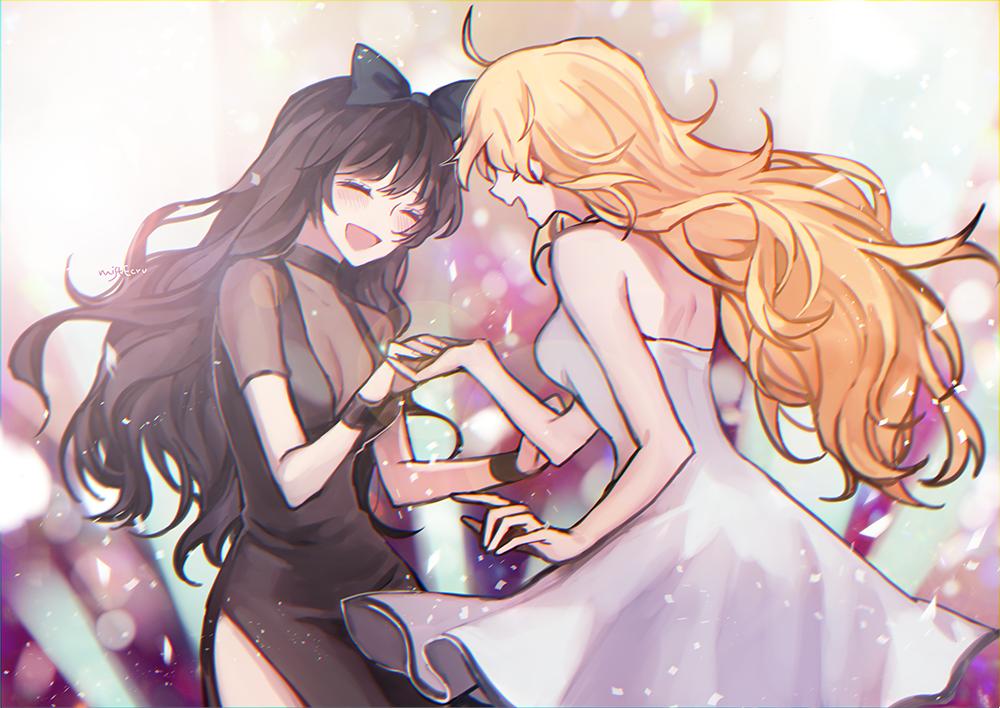 whiterose16 Apr 9, 2019 9:29PM
YES this is perfect,
i love some Bumblby wholesomeness

Frost777 Apr 10, 2019 12:12AM
those happy moments is very precious now

Sup Apr 10, 2019 2:15AM
bumblby being wholesome is my lifeblood
Midnightgunner Apr 10, 2019 4:37AM
And Sun Just had to come and ruin this perfect moment.

BugDevil Apr 10, 2019 4:56AM
Dancing till the night grows old~

ShigatsuKanojo Apr 10, 2019 10:07AM
Now just Imagine Blake waking up from this dream (during Vol 4) as tears go down from her eyes. Looking through her window as she sees the bright blue moon, reminding her about the night of the dance.
(I'm sorry, seeing how Yang's eyes aren't shown here. That scenario came to mind xD)
lord-of-roses Apr 10, 2019 10:40PM
So pure...