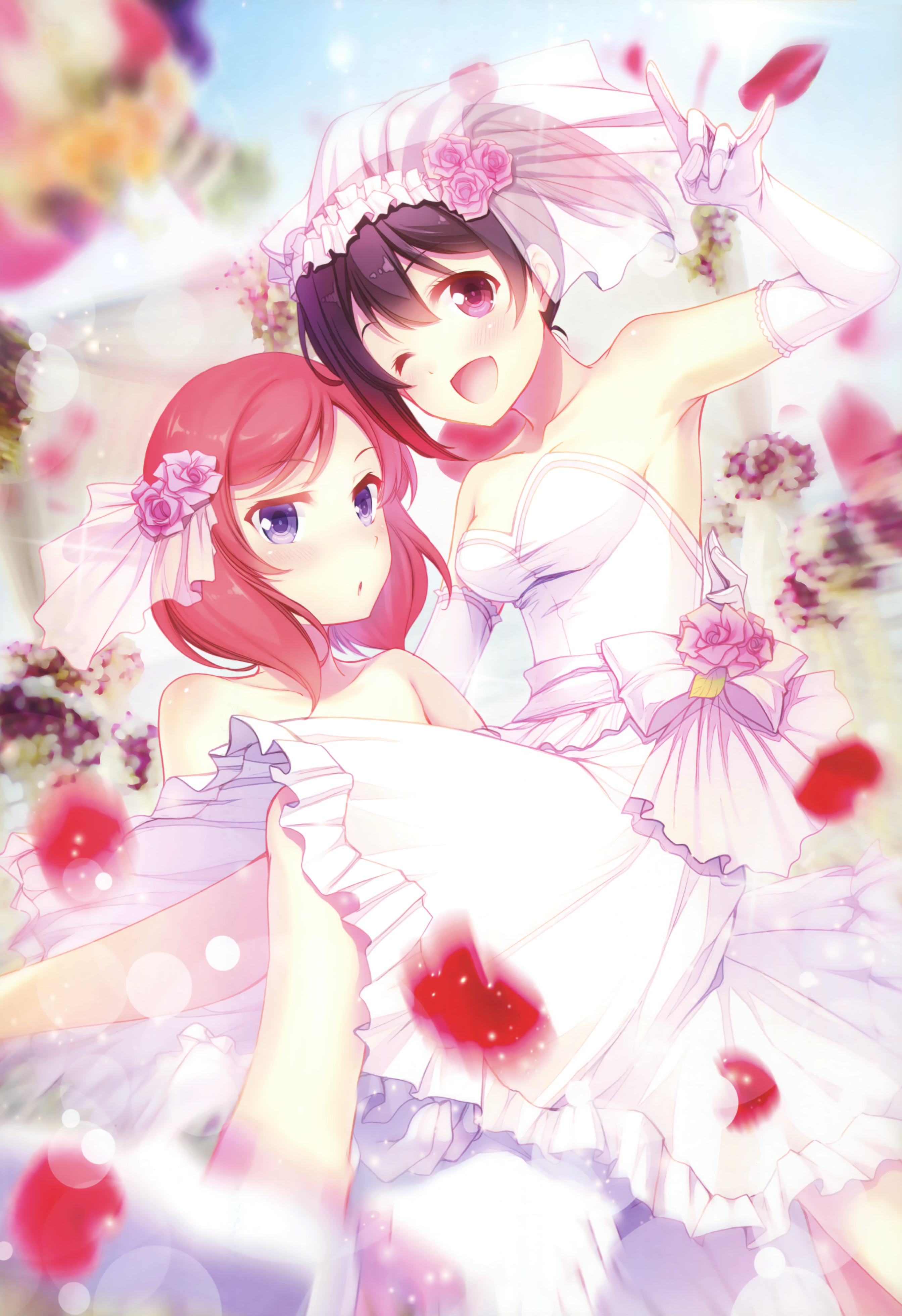 Shadowofdimentio Mar 19, 2019 11:48PM
Nico would do that pose at her wedding.
Mighty Shrimp Mar 20, 2019 12:11AM
NicoMaki was bound to happen!♡

RammA3203 Mar 20, 2019 12:15AM
So pretty~

SmolBoiYazawa Mar 20, 2019 1:44AM
No one's pointed out that Nico actually has a bust, even though she's supposed to be entirely flat.
Looks like she changed in... how many years?

Sourcer Mar 20, 2019 3:01AM
Nico is looking so beautiful. And her bigger chest is cute too.
TyrantZedd Mar 20, 2019 4:57AM
Oh my that's lovely! Not only does Nico have tiddies, are the tips of her hair dyed red too? Or is that just a visual effect.

BugDevil Mar 20, 2019 5:28AM
If she keeps moving like that Maki will receive her Nico Nico Knee to the face.

densha_dan Mar 20, 2019 2:21PM
I may have to use this as a wallpaper.

Yasamura Mar 20, 2019 2:55PM
I have this exact same pic as poster lol

Ruiko Mar 20, 2019 8:47PM
Source?

yuricunt Mar 20, 2019 9:03PM
cute
Luarios Mar 22, 2019 12:18AM
I've seen a lot of wedding art of μ's, but this just became my new favorite

LoveHeart Apr 5, 2019 4:36PM
oh my Nico has red tips ^^