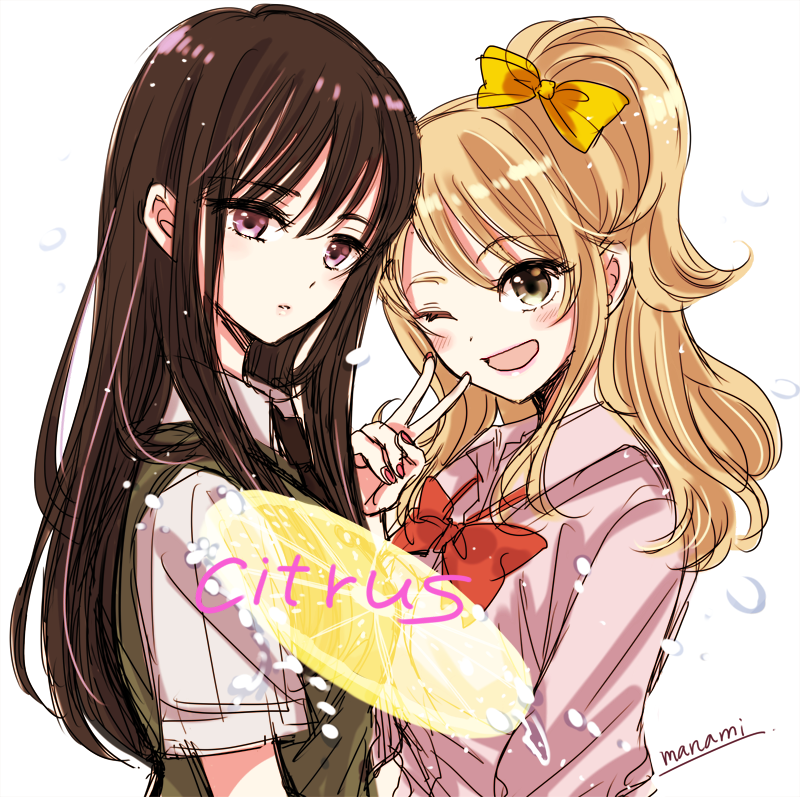 RammA3203 Mar 20, 2019 12:16AM
Just read Citrus Plus chap 3, feel great.

BugDevil Mar 20, 2019 5:30AM
This almost looks like a refreshing ad for lemonade.
Swag Wagon Mar 20, 2019 5:53AM
Almost looks like the logo for Seinfeld
luinthoron Mar 20, 2019 6:36AM
Dammit, BugDevil, now I'll hear Waku Waku Shequasar in my head every time I look at this...

Aruki Mar 20, 2019 9:14AM
Himawari- san with Yuzu <3
drpepperfan Mar 21, 2019 1:01AM
@swag wagon exact same thing I thought when i first saw it.

HazmatChiefAlsimi Mar 21, 2019 1:57AM
Amazing.
K15 Mar 21, 2019 9:08AM
from afar I thought they were holding a weird circle flower but it's actually a lemon
kitsanae Mar 25, 2019 12:01PM
cuties
Rainendant Apr 24, 2019 10:33PM
cute drawing style,,,