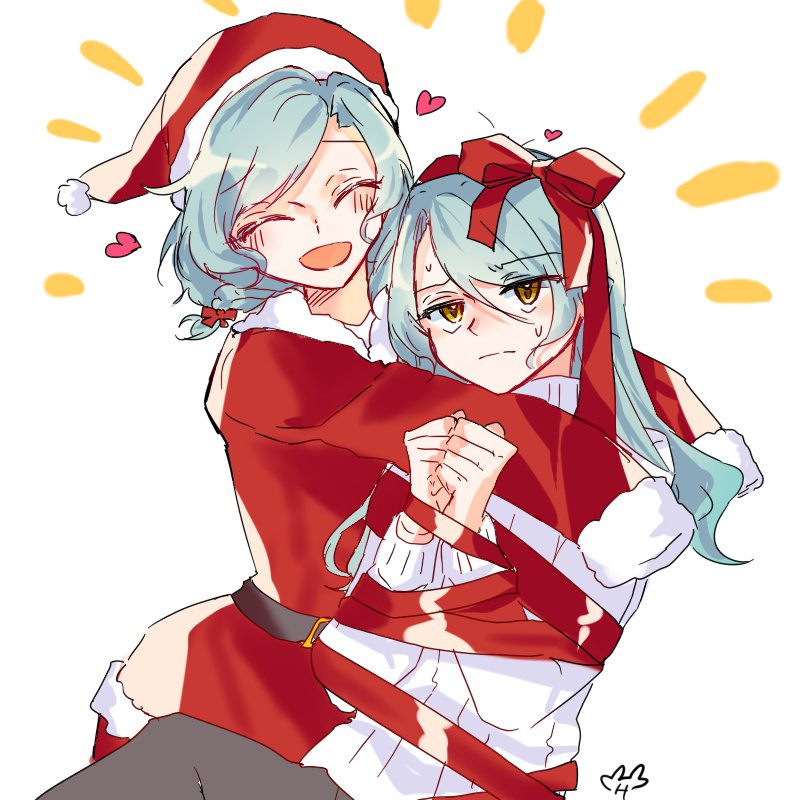 almighty Dec 24, 2018 11:05PM
well they do say christmas is best spent with family.. XD

KireusG Dec 24, 2018 11:31PM
Boppin' xmas

yuri n wine Dec 25, 2018 1:43AM
Mikanuji is a person of culture, I love how hard they ship these sisters.
Getting a cute girl is the best Christmas present

Queen Kazama Dec 25, 2018 2:28AM
I would love a Sayo for Christmas
Heart-Of-The-Earth Dec 25, 2018 8:37PM
I'm pretty sure this isn't from Mikanuji. I checked the source, and its from a different twitter account.

mg1342mg Dec 26, 2018 7:36PM
She is absolutely beaming from her Christmas gift. Mind you, who wouldn't want a Sayo?
miochan21 Jan 18, 2019 6:25PM
Me and Hina agree: best girl or Hina's favourite oneechan as a present.
So true! Who wouldn't a Sayo as a present?