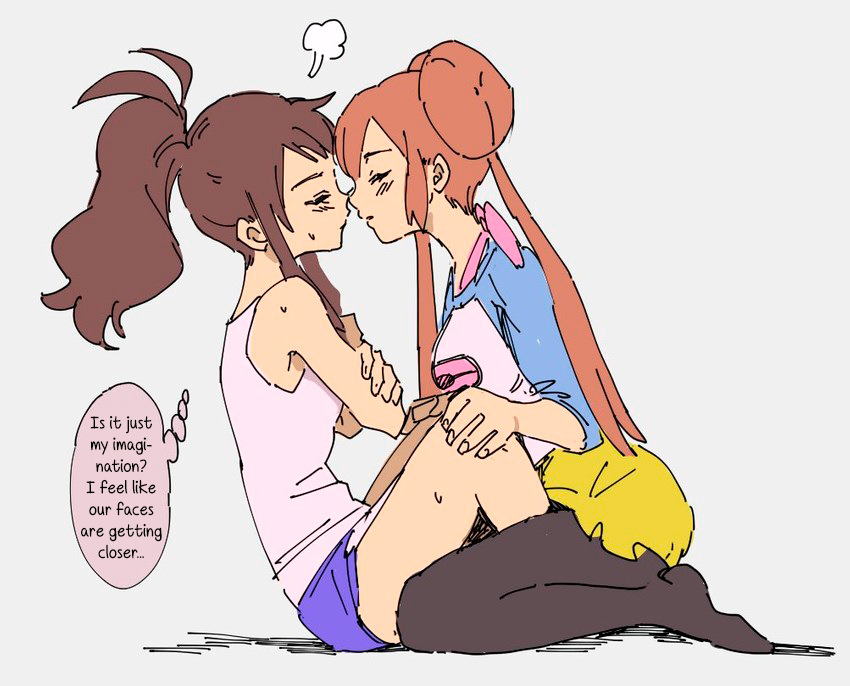 Qwertre09 Dec 16, 2018 7:53AM
One more rep will seal the deal.

BugDevil Dec 16, 2018 8:33AM
Ok, but what is her internal logic for being leg-locked and having her hands on her knees if she didn't expect a kiss?
last edited at Dec 16, 2018 8:33AM

Bugpope Dec 16, 2018 10:24AM
It's totally just to help her balance. No homo.

almighty Dec 16, 2018 1:31PM
keep imagining hilda

Mimiyaah Dec 17, 2018 12:44PM
Do it