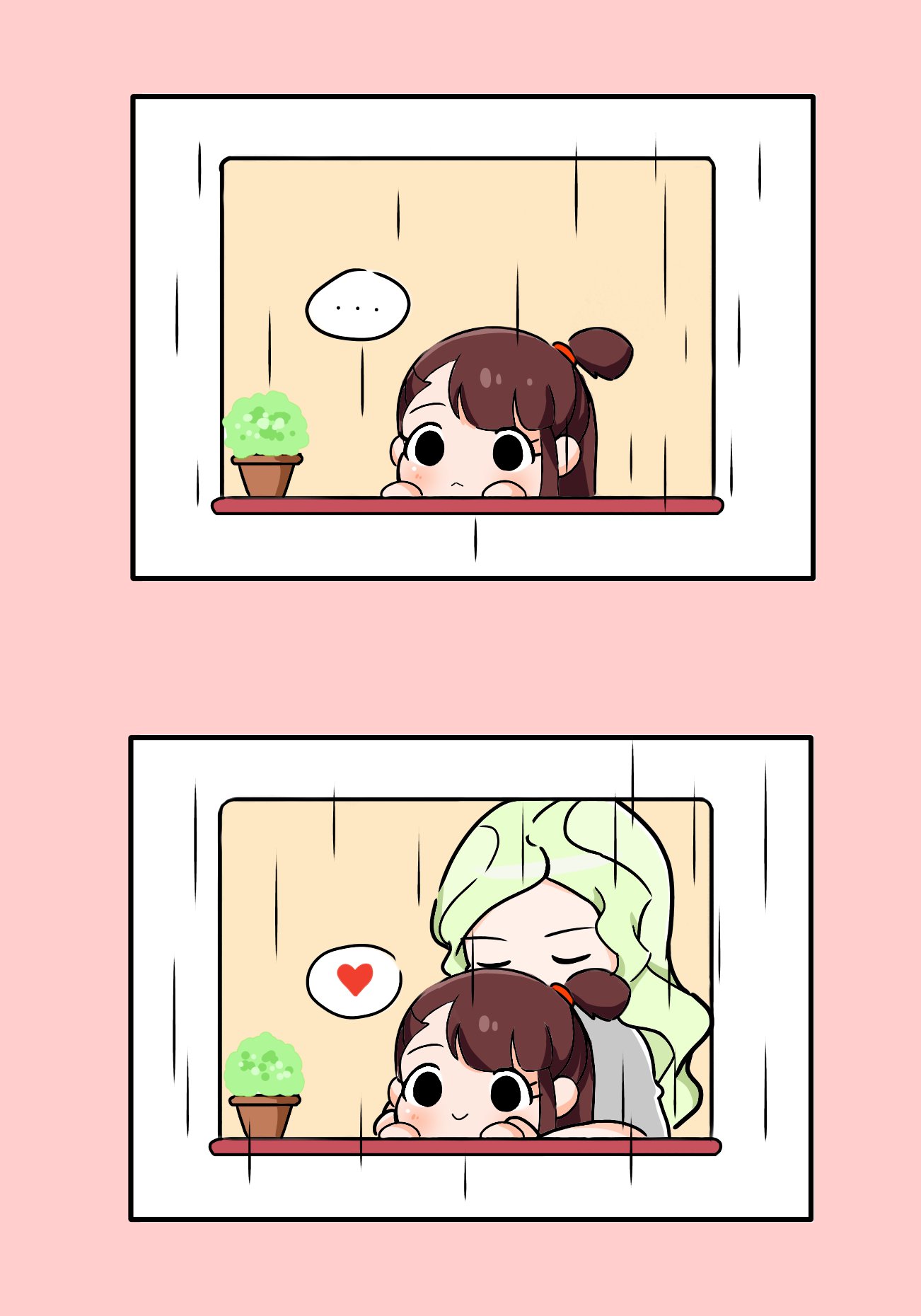 Rainendant Oct 8, 2018 8:35PM
I love rain too

auikimaya Oct 8, 2018 9:16PM
Diakko for the rainy season
Givemeanaccount Oct 8, 2018 9:16PM
^ Diakko for all seasons

GrimEater Oct 8, 2018 9:42PM
Akko for a rainy day
last edited at Oct 11, 2018 4:28AM
Ri-n Oct 8, 2018 9:48PM
Very cute uwu

moar_pwease Oct 8, 2018 11:38PM
Panel 1: something's missing...
Panel 2: found it!

SulliMike23 Oct 8, 2018 11:55PM
Being with the one you love can brighten even the rainiest of days.
elevown Oct 9, 2018 6:19AM
That is so cute - especially the little plushie-like Akko.

Sup Oct 9, 2018 8:39AM
I love the sweetness of it all

juanelric Oct 9, 2018 9:13AM
This artist makes such cute Diakko art.

TeruMoko Oct 9, 2018 9:53AM
Heartwarming!
Nekofanatic Oct 11, 2018 11:19AM
I have to go brush my teeth now. Brb.
last edited at Oct 11, 2018 4:49PM

Bugpope Nov 19, 2018 11:45AM
This artist draws the kind of wholesome yuri I need.