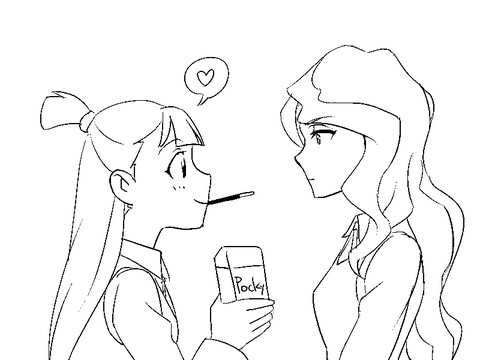 Vankomycin Oct 5, 2018 10:10PM
I like that she puts the pocky back.
lord-of-roses Oct 5, 2018 10:18PM
The Cavendish don't beat around the bush.

TeruMoko Oct 5, 2018 10:48PM
Cute! Looks like Akko failed to explain the rules.

SulliMike23 Oct 6, 2018 3:07AM
Diana would rather not have a piece of some confectionary in between her and Akko.

auikimaya Oct 7, 2018 8:49PM
Diana puts the pocky back because the Cavedish didn't raise no thief

kiwilol Aug 24, 2021 9:47AM
But...didn't she steal her kiss?