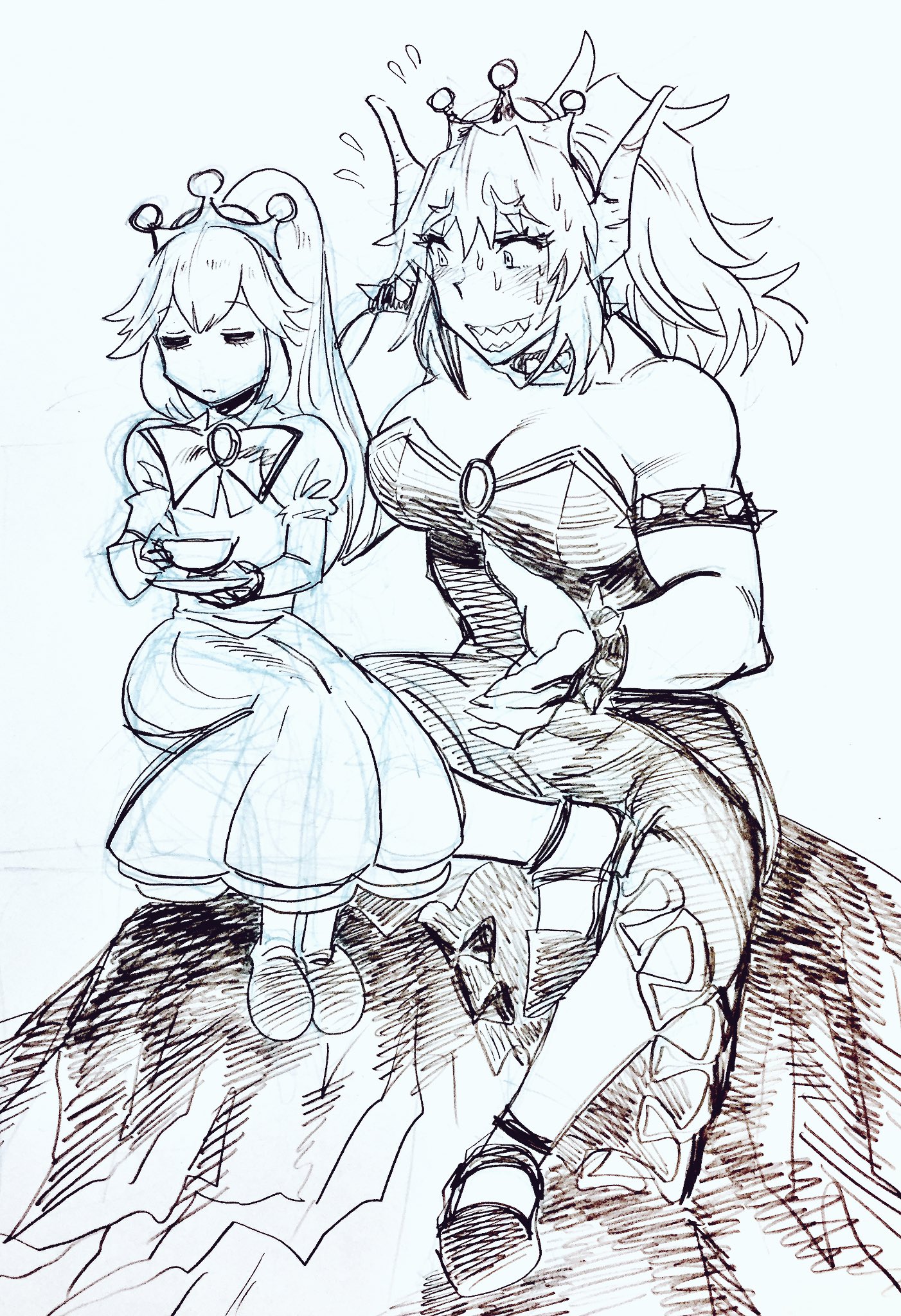 Clueless1 Oct 2, 2018 11:13PM
Practicing ventriloquism?
Ri-n Oct 2, 2018 11:16PM
Looks like she's not gonna get that "peach" tonight..
Serenata Oct 2, 2018 11:49PM
Ohh the artist of the crepy faces manga

BugDevil Oct 3, 2018 5:02AM
Peach with ponytail is always superior
Omega Deuse Oct 3, 2018 1:23PM
Ooh. Muscle girl Bowsette. There isn't enough art of buff girls.

Wlfking Oct 3, 2018 1:45PM
@Omega Deuse
agreed

DylanOgg Oct 5, 2018 6:50AM
I love how cool and elegant Peach is here.

shadesan Oct 5, 2018 9:42PM
Reminds me of Futari Monologue for some reason...

LilLegalLoli94 Oct 6, 2018 2:46PM
it was drawn by the same artist