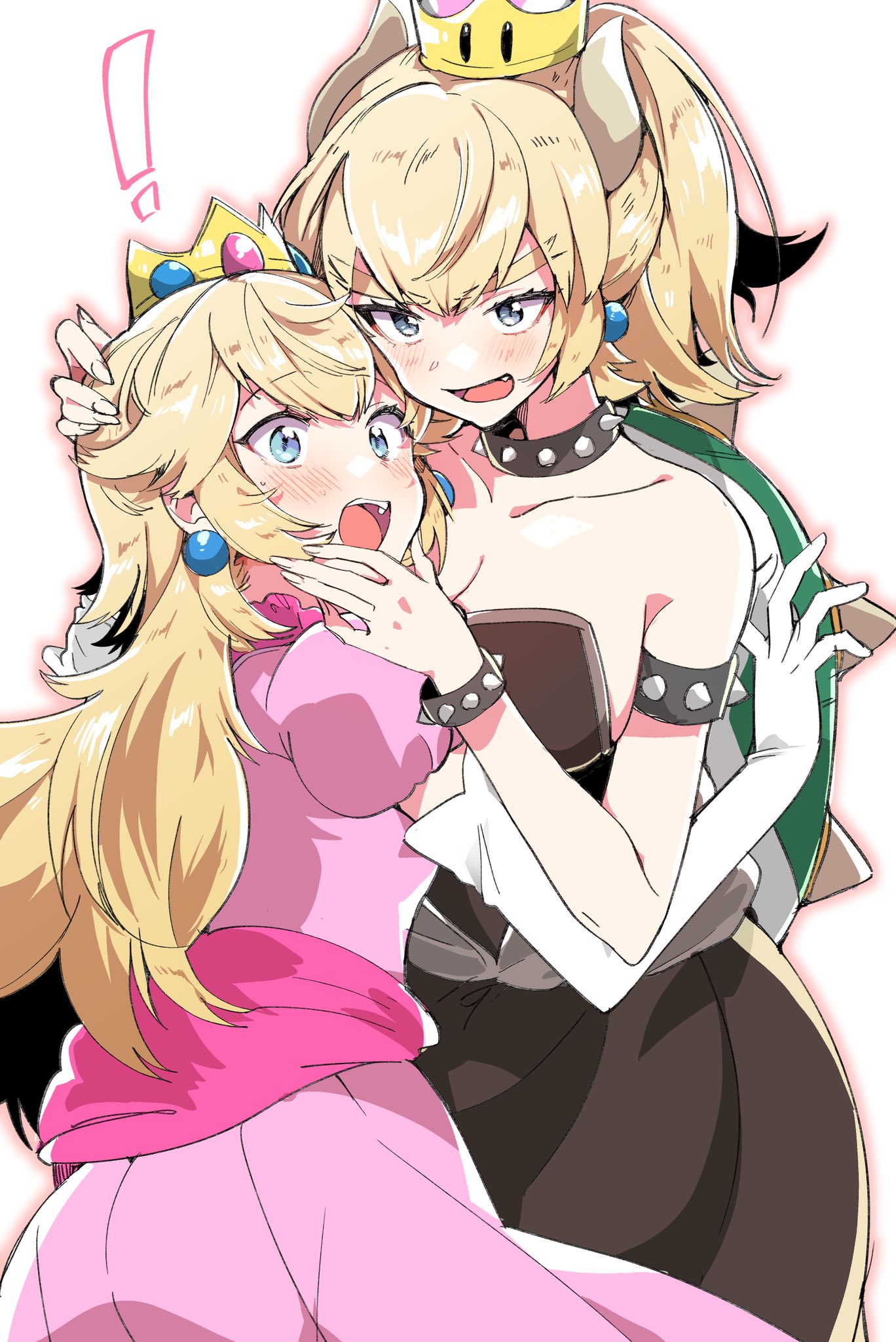 Wanderer Sep 26, 2018 10:05PM
Don't lie to me, we all know that Peach is top

auikimaya Sep 27, 2018 9:34AM
@Wanderer spreading facts

BugDevil Sep 27, 2018 10:20AM
She convinced Peach to pose like that for the camera. One second later Peach was already on top again.

DY4Y Sep 28, 2018 8:52AM
Peach got flustered because she was just about to top, but someone interrupted them

BigUselessLesbianBean Feb 9, 2020 9:38AM
Don't mind me just making this my new phone wallpaper so I can look at it always-
Marion Diabolito Aug 30, 2020 12:09AM
Takeshima Eku (Oeuf) picking Nintendo is odd, though. It's surprising how many great artists are into this particular pair, which to me is as weird as shipping the object- tans .
Polycell Aug 30, 2020 7:30AM
Given that Bowser's always kidnapping Peach, it's not surprising his genderbent version would still be interested.