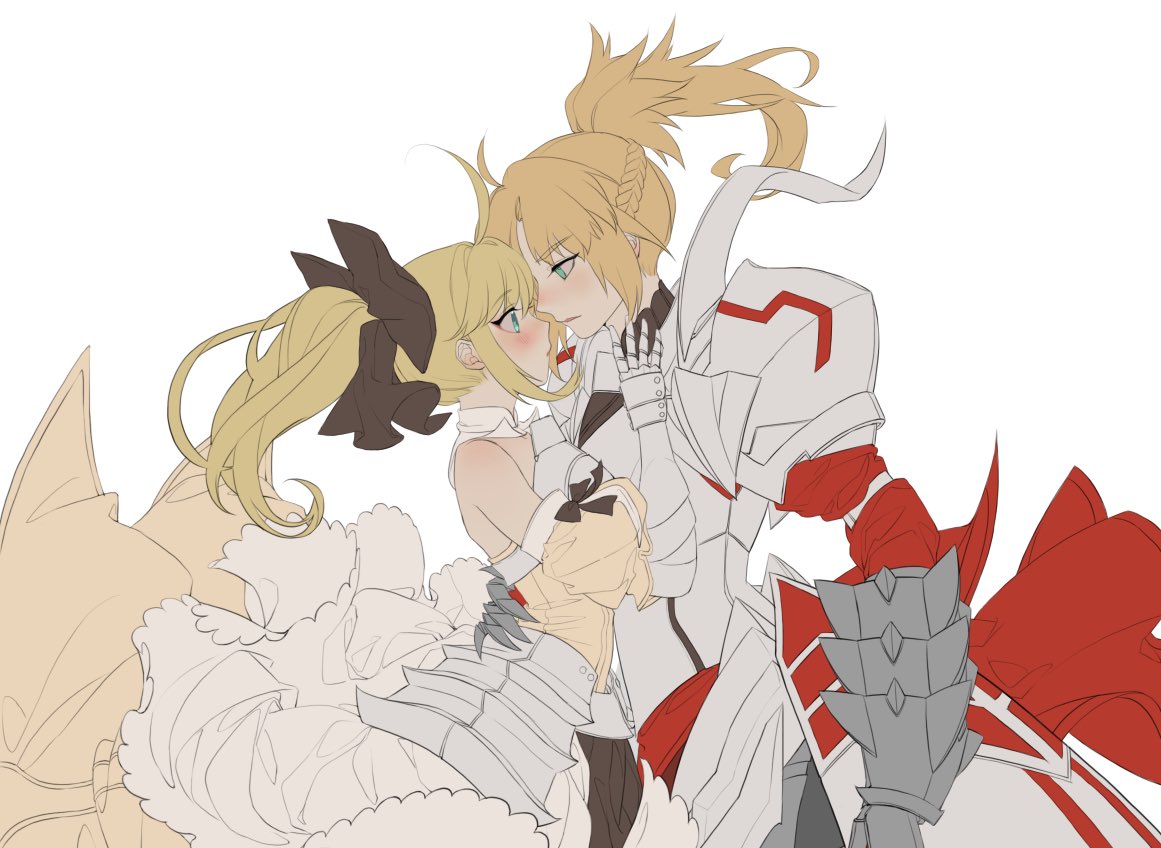 Nekofanatic Sep 11, 2018 11:32PM
DAAAAAAAMN!
GeneralJ Sep 12, 2018 12:21AM
"I'll protect you father"
PS: fuck me, Mordred is so cool.
last edited at Sep 12, 2018 12:26AM

Cyber Cypher Sep 12, 2018 1:16AM
Ikr.. there should be more mordred x lily
LittelWind Sep 12, 2018 4:28AM
I think I watch all Fates.. When did they meet? xD
Dinochimp Sep 12, 2018 8:02AM
Not familiar with the series, why is this incest (mother X daughter?)?
GeneralJ Sep 12, 2018 8:41AM
@LittelWind You can only find this version of Artoria in the mobile game Fate grand order (that I recommend a lot, is really fun)
@Dinochimp They are King Arthur and sir Mordred, so is technically father x son
Hatshuharu Sep 12, 2018 9:30AM
eyyyyyyyyyyyy mah ship
Uhm also this ship actually came from the gudaguda order drama CD. Check it out.
Mugino Sep 13, 2018 1:00PM
Better seduce the younger Artoria without her misery from all the rest.
PureShipper Sep 16, 2018 1:38AM
My question is why is this yuri?