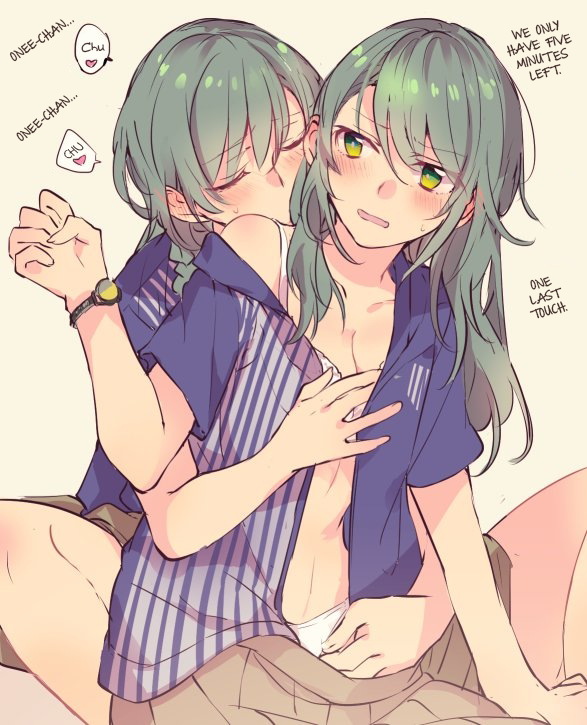 Mimiyaah Sep 8, 2018 12:01AM
She said only touch her boobs! Look at that sneaky hand ಠ_ಠ

HeyItzRaiderZ Sep 8, 2018 12:50AM
^ Even in the other frame, her hand was still down there xd
Smelly Sep 8, 2018 2:55AM
Today was a good day.

nerys Sep 8, 2018 9:23AM
Looks like they're gonna be late for work. Loving these Sayohina uploads; thanks for the translation!
Smerfy Sep 8, 2018 9:10PM
One touch she says, it will only be the boob she says

BakaChiki Sep 10, 2018 5:00PM
I dont think shes gonna make it to work..

juanelric Dec 7, 2019 3:31PM
Sekai de Ichiban Oppai ga Suki but it's SayoHina

Yuri_Addict Feb 13, 2021 12:58PM
^yespls