Forum ›
News

Dynasty Scans Charity Fundraiser 2022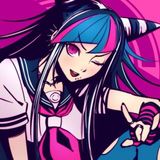 Dynasty Scans
joined Oct 8, 2010
Hello all, once again we're trying to do some real good this Pride Month, by running a donation campaign for LGBTQIA+ focused charities. This time I decided to use Tiltify to enable the donations to be spread to multiple organizations. You can find the campaign page here: https://tiltify.com/@casusby/dynasty-scans-pride
You can also find a FAQ for the Tiltify fundraising event here: https://info.tiltify.com/support/solutions/articles/43000664836--unifiedforpride-2022-faqs
If there are questions about anything, I will do my best to answer them here or on Discord
More over, I want to encourage people to seek out local organizations that they can help if they don't feel like donating to our campaign here; or more so LGBTQIA+ peoples that they know that might be on hard times.
Speaking personally, I think the world is heading in a dangerous direction, and while individually it can seem hard to affect change, just improving the lives of LGBTQIA+ people that we can help is still worth it. This has been one of the best "side effects" of Dynasty Scans, and it makes sense to further that when we can.
Upcoming in the month, I plan to hold a few community events on our Discord in support of the campaign as well.
There will also be some raffling of (digital) prizes for those who donate a minimum of $10 USD. Just one donation of $10 USD is enough to be entered (one entry per person). Please select the reward on the page if you wish to be entered.
If you're unable to donate, please help share the campaign if you can! Spreading the word is also greatly appreciated.
And if you haven't already, you can join us on the Discord with this invite: https://discord.com/invite/e4sbY8S
Thank you so much for reading, and for being a part of our community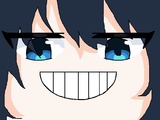 joined Jan 8, 2022
Sad that i cant donate but i hope this goes well!!
I love how this site supports lgbtq+!! More power to you!