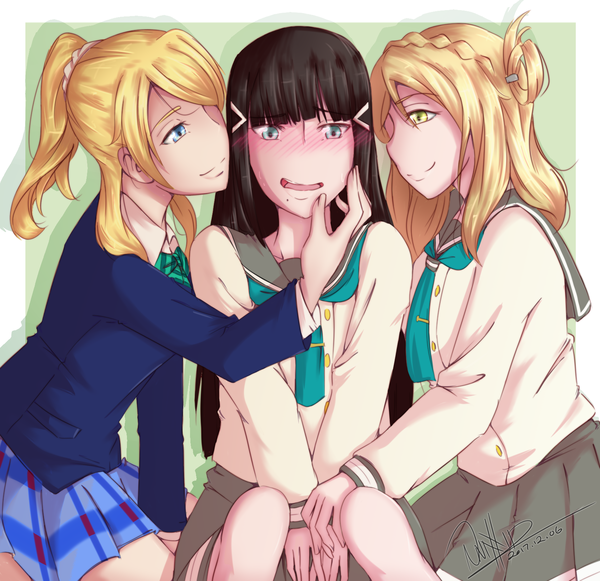 Vankomycin Aug 22, 2018 9:50PM
Class Prez, Class Prez, Director of school
Lotta administrative power in this trio, is what I'm saying. They can get things done.
shinystewshine Aug 22, 2018 10:48PM
a switch turned on inside dia

mint-leaf Aug 23, 2018 12:05AM
@Vanko Oh, they're definitely going to get things done.
last edited at Aug 23, 2018 12:07AM

Mimiyaah Aug 23, 2018 5:43AM
Dia is blushing like made while them are composed as fack.. and is Dia covering her crotch so they can't feel if she's wet lol
TifalovesAerith Aug 23, 2018 8:09PM
ELI: Now now, don't be shy, you've said you wanted to be a idol, right? We're here to check your "performance", Idol-san.
MARI: Fufufu!!
YayaSamuko Jun 25, 2020 2:49PM
gay.exe is not responding

Daichi Amano Jun 23, 2021 4:30AM
Threesome tag, where are you???