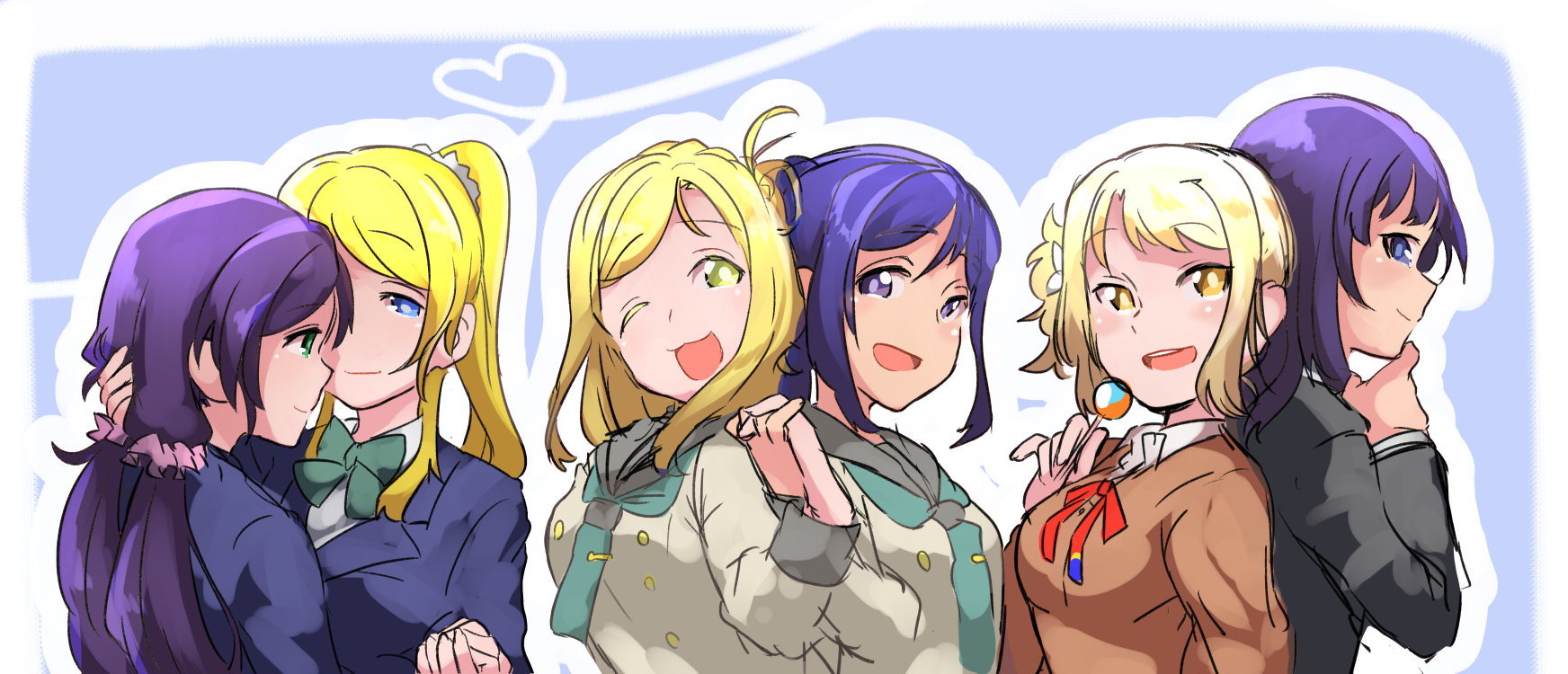 Lavidaescomounacajadebombones Aug 18, 2018 10:15PM
Una foto KanaMari lleva décadas esperando este momento

stipepipe Aug 18, 2018 10:20PM
well now we need a perfect dream project tag

Despair974 Aug 18, 2018 11:08PM
Oh wow
Ri-n Aug 19, 2018 12:00AM
This is just perfect.

Vankomycin Aug 19, 2018 1:21AM
Who's Ai and Karin?

Yozora Takayama Aug 19, 2018 1:34AM
Who's Ai and Karin?
Girls from the next generation of idols presumably
Saeyoung Choi Aug 19, 2018 1:54AM
You know, yellow is one of the best complimentary colors for purple

Numbah18 Aug 19, 2018 2:30AM
Kana is supposed to be blue but other than that you might have a point Saeyoung

YuriKnight Aug 19, 2018 5:10AM
Perfect, lol

LII02 Aug 19, 2018 7:13AM
I find it pleasing they have the other school idols from love live since they are just in the game to be there . Other than that I love this picture!
last edited at Aug 19, 2018 7:14AM

RammA3203 Aug 19, 2018 10:26AM
Yellow x Purple
Mhmmm, sweet

lenne18 Aug 19, 2018 11:17AM
Who's Ai and Karin?
From the new spin-off, Perfect Dream Project. So far, the project only includes the new game: SIF ALL STARS.
shinystewshine Aug 19, 2018 9:33PM
how come i didnt notice this befoRE
Luarios Aug 20, 2018 10:54AM
The purple-blonde legacy lives on.

NicoMakiYohaRiko101 Aug 24, 2018 9:30AM
TRIPLE GAYNESS IN ONE PIC

BakaChiki Aug 29, 2018 7:55PM
Oh mergrawd yas

OtakuAnimeGirl36 Oct 9, 2018 2:01PM
Ai and Karin are from Perfect Dream project
i only see this in SIF and SIF ALL STARS

almighty Nov 16, 2018 5:06AM
Cant wait to see more of the new project and the fresh batch of lesbian idols that will come with it