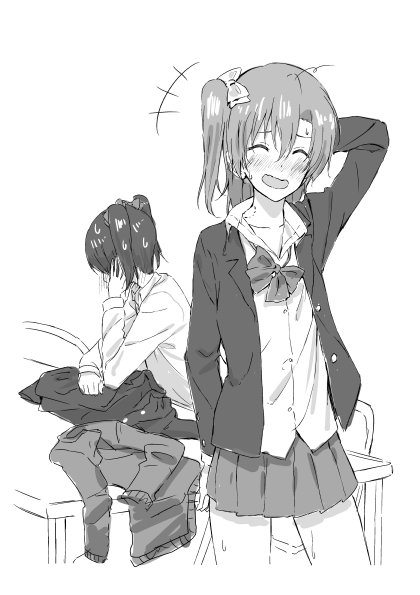 Norainhere Aug 6, 2018 11:09PM
Nico looks embarrassed at getting carried away while Honoka is just sheepish about the whole thing. I mean, that is a pretty exposed spot for a bite mark...

Bugpope Aug 6, 2018 11:13PM
What's the fun of a bite mark or hickey if nobody can see it, anyway?
BlooSnk Aug 7, 2018 12:13AM
I really hope to see more of this pairing

densha_dan Aug 7, 2018 3:33AM
A bit(e) too far?

Mimiyaah Aug 7, 2018 7:40AM
Hehehehe~

mint-leaf Aug 9, 2018 12:24AM
Aw, cute.