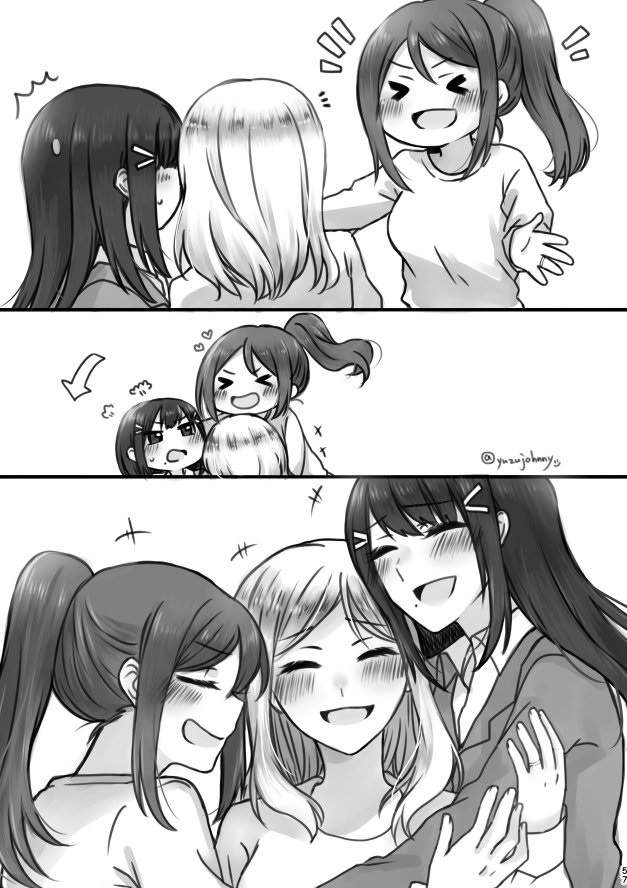 lenne18 Jul 30, 2018 11:30PM
3rd years are the best trio. Hagu~
last edited at Jul 30, 2018 11:30PM

YuriKnight Jul 30, 2018 11:32PM
Triple HAGU!

Homura E.N.D Jul 31, 2018 5:00AM
IT'S NOT JOKE

Mimiyaah Jul 31, 2018 7:30AM
Lovely!

mint-leaf Jul 31, 2018 11:25AM
Third year hugs!! <333 Love these three so much.

PurpleSnow Aug 2, 2018 1:43AM
I see rings on Mari's and Kanan's left hands...! I bet Dia wears one too!!!
I love how they are together so very much! This MariKanaDia~~~~n couple is perfect!!!

lineonthecanvas Aug 3, 2018 6:47AM
a refreshing mari without the ring hair.