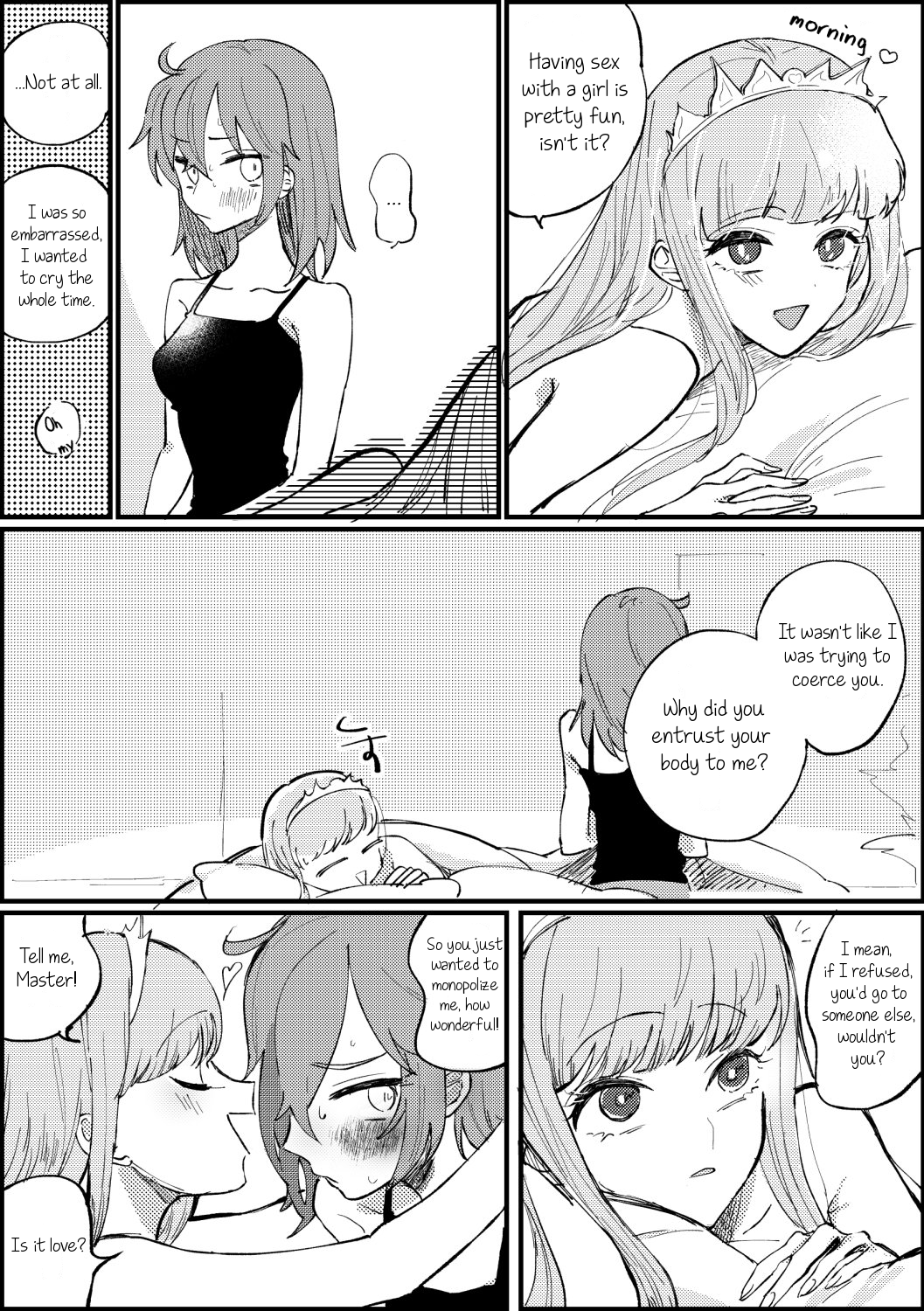 none Jun 3, 2018 10:42PM
Source for the translation, by some kind anonymous person.
last edited at Jun 4, 2018 2:34PM
Vasosulf Jun 3, 2018 10:45PM
Medb x Scathach? I think it should be Medb x Protagonist

Homura E.N.D Jun 4, 2018 12:48AM
"Having sex with a girl is pretty fun, isn't it?"
Very funny, hearing that from Medb, who was known as a uhhhh "man-eater"

random Jun 4, 2018 3:54AM
Omnivore ( ╹ڡ╹)b

juanelric Jun 4, 2018 9:44AM
This is kinda cute. xD

mint-leaf Jun 4, 2018 10:07PM
Omnivore ( ╹ڡ╹)b
You just made my night.
Mugino Jul 26, 2018 8:43PM
Accuratte.