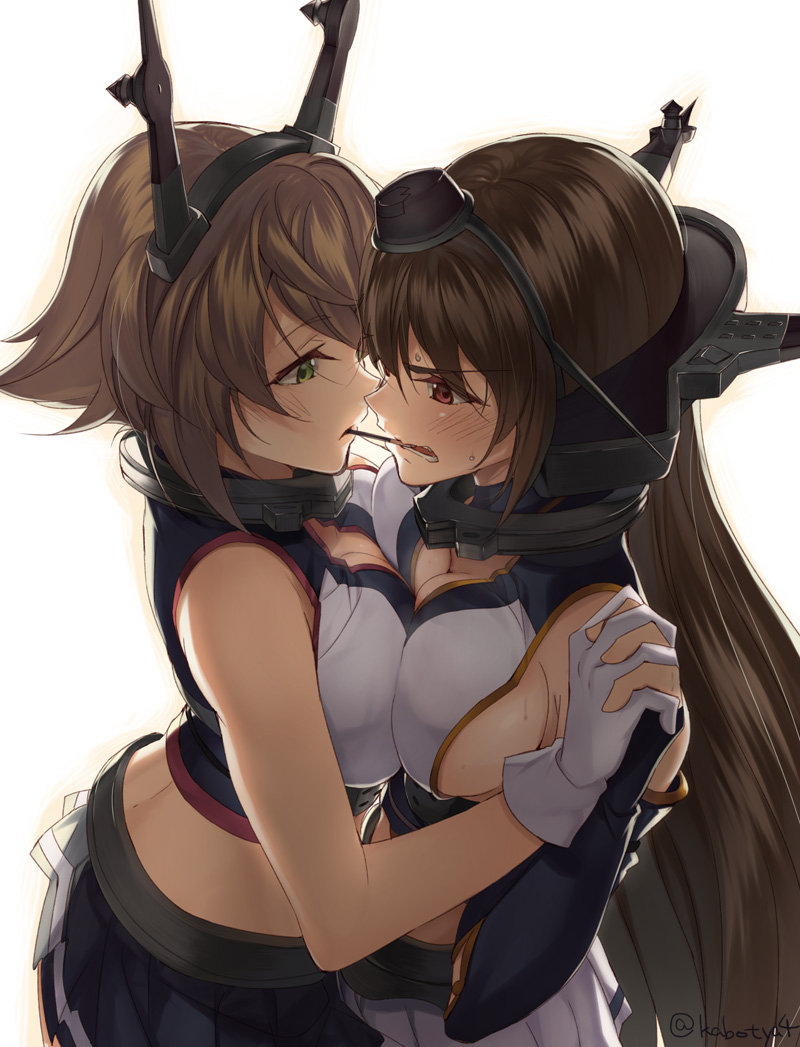 moar_pwease Jun 3, 2018 11:13PM
Nagato is frustrated.

juanelric Jun 3, 2018 11:55PM
Oh wow, did the uploader cut out this part of the image or was it a separate image from the same set?
this is the image I had requested, but it is part of a set and as you can see up there (which I didn't notice when requesting the post), some of the scenes in the image exist as separate images. I saved the set on my PC but used a downloader add-on and didn't mind checking the full set. lol

juanelric Jun 3, 2018 11:56PM
@moar_pwease, yes, she is. xD
I also didn't pay attention to her expression when looking at that image lol

Vankomycin Jun 4, 2018 12:05AM
Nagato is ANGRY at her pocky!

moar_pwease Jun 4, 2018 12:53AM
Maybe she's trying to bite off the pocky, but it's too hard.
I bet Mutsu swapped it for a pencil.
Swag Wagon Jun 4, 2018 3:01AM
"Damn chocolate stick is getting in the way of kisses!"

AnimeSavesMe Jun 4, 2018 3:24AM
Those huge bewbs never gets old... XD
last edited at Jun 4, 2018 3:25AM

juanelric Jun 4, 2018 10:04AM
@Swag Wagon I kinda thought the same (that Nagato wants to actually kiss Mutsu but the pocky is getting in the way). xD

juanelric Jun 15, 2018 1:24PM
I don't get why the suggestion to add Big breasts to this post was rejected. Both their breasts seem pretty big to me.
I also found out this isn't actually part of the original set. Did the uploader crop this image from the cover? If yes, where does the signature come from, the original image?
Edit: Just checked the source, this exists as a separate image in the artist's gallery.
last edited at Jun 15, 2018 1:26PM