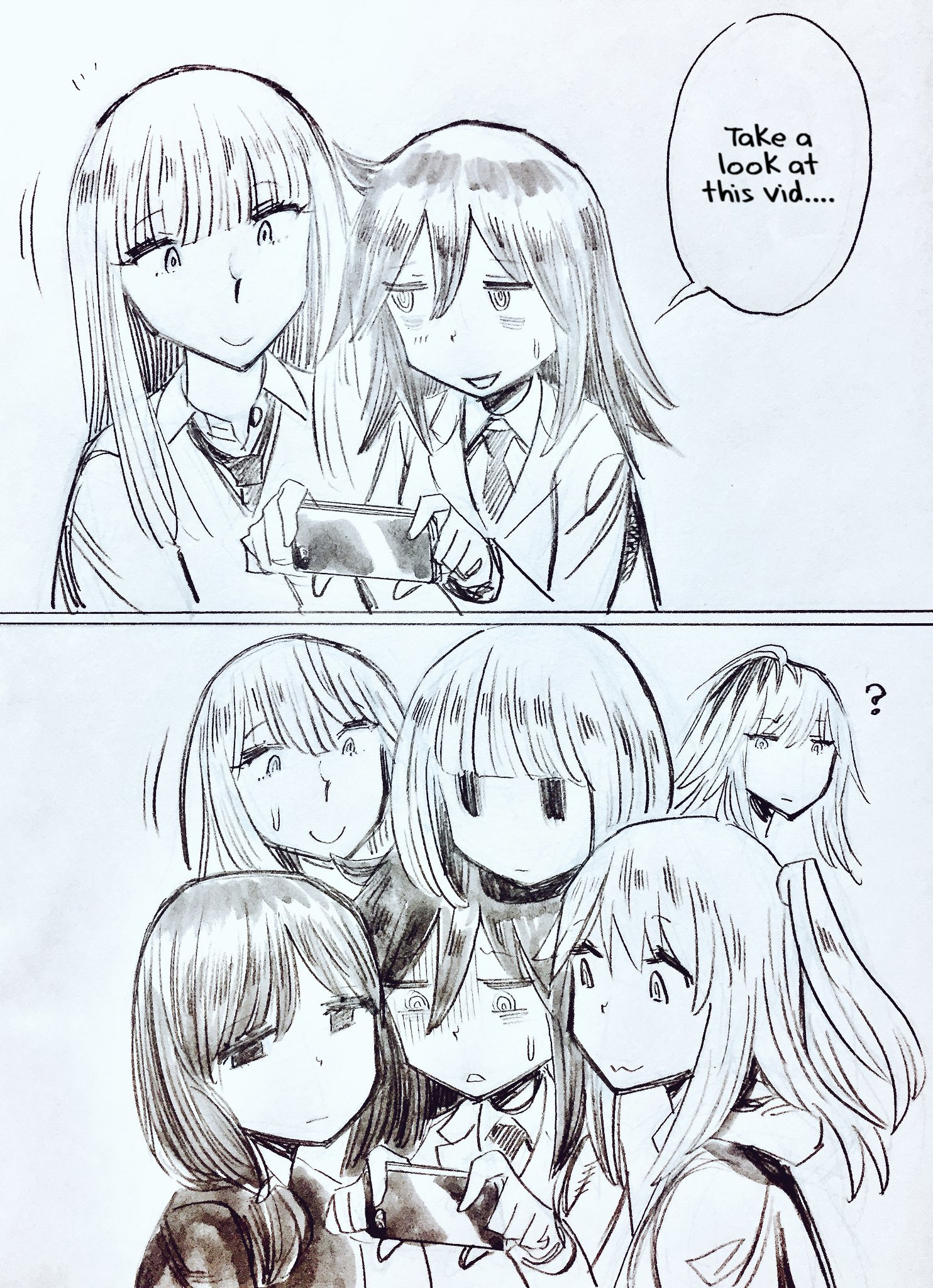 ᵍᵒᵈ May 13, 2018 10:29PM
Going off the latest chapters... this is going to be even more crowded.
Salamandrake May 13, 2018 10:59PM
I'd love to see a much more in-your-face yuri spin-off made by this mangaka. The characters very suits their style.
GrimEater May 14, 2018 12:43AM
She's a lesbian magnet
muteKi May 14, 2018 2:37AM
a much more in-your-face yuri spin-off made by this mangaka
This is basically what I think of Futari Monologue as being, though?!

venom May 14, 2018 3:52AM
I love how it started with she wanting to get a boyfriend then ended up with a yuri harem XD

A5PECT May 14, 2018 1:42PM
Tsunamino's take on Yuri (Tamura) always tugs on my heartstrings. She's like a wounded puppy.

KittyCatOmaniac May 15, 2018 8:12AM
I just powered through all available chapters of Watamote today because people said there was yuri at the end. It was tough. I felt second-hand embarrassment all throughout the first half but dear GOD was it worth it to get to see Tomoko slowly building her harem without even trying!

Natakatakatakotokutoko May 15, 2018 12:16PM
Yoshida you 2. Go

Prince_Anime May 16, 2018 1:29PM
gangbang lol

LukeDraco May 17, 2018 6:19PM
@venom I know right XD

TeruMoko Jul 12, 2018 4:38PM
Yup. This is how the manga rolls these days!
DR2 Hajime Hinata Nov 10, 2018 1:45AM
Tomoko should be glad she has all of these girls fawning over her

Nene Nov 21, 2018 10:45AM
Instant harem.
Ruby Tojo Dec 26, 2018 10:02PM
I wonder when Tomoko is going to realise she has a harem.