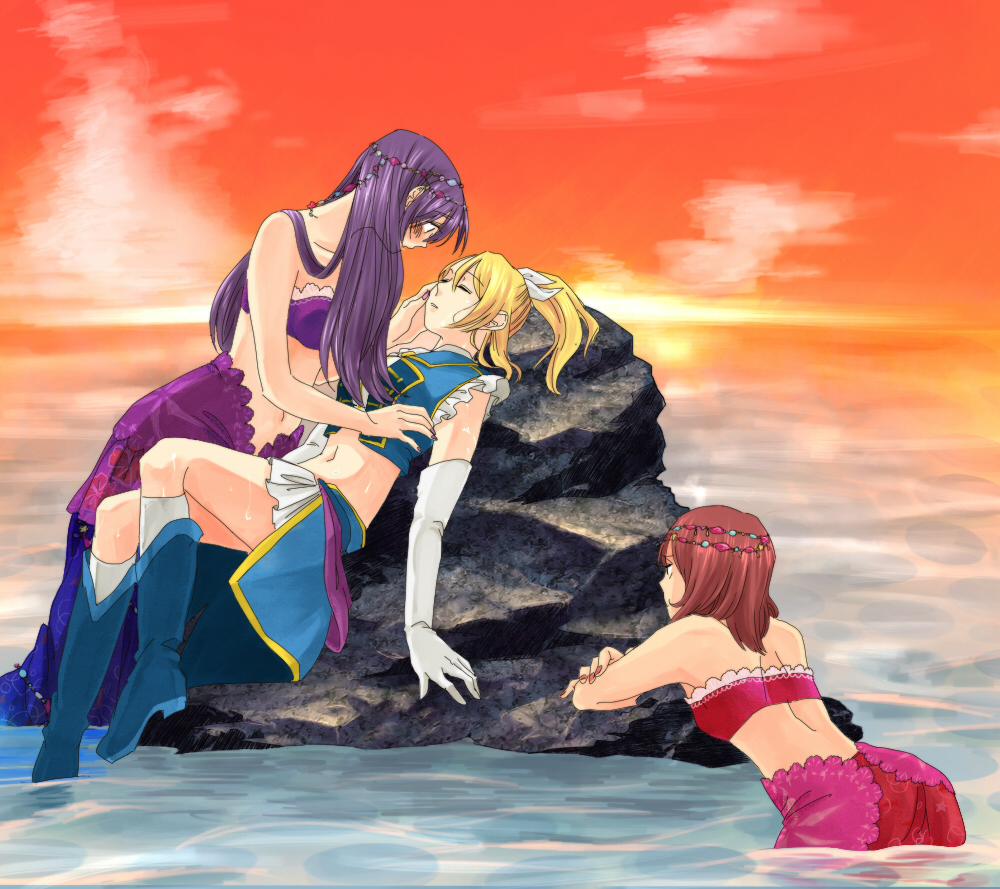 Vankomycin Apr 15, 2018 9:55PM
For a sec there I thought Eli was dressed as Firiona Vie and this was some kinda Everquest thing.
But then I remembered nobody under the age of 40 gives a shit about Everquest anymore.

RoyceAxle Apr 15, 2018 11:29PM
WOw, give more of this please!

SulliMike23 Apr 15, 2018 11:39PM
Nozomi singing "Part of Your World" anyone?
last edited at Apr 15, 2018 11:39PM

bayu23bastian Apr 16, 2018 1:14AM
maki : where's nico-chan?
gweanakjakarta Apr 16, 2018 2:06PM
maki : where's nico-chan?
She doesn't have a flotation devices, soo...

Nezchan Apr 16, 2018 3:52PM
maki : where's nico-chan?
Well, they're mermaids so it's probably more "I've already finished with her and now I'm hungry again. Nozomi, you gonna eat all that?"
ZuljinRaynor Apr 16, 2018 11:12PM
Yeah, Nico's got like no meat on her bones. Not a very fulfilling meal.
YuruYuriYurin Apr 17, 2018 12:50AM
At first I thought it was Eli x Nozomi x Maki but now I see that Maki is just third wheeling here. Good art.

Ayase Eli and Ayase Nozomi Apr 17, 2018 2:33AM
Pirate Eli saved by mermaid Nozomi. Nice AU concept.

Tara Apr 17, 2018 5:08AM
tfw you're a third wheel mermaid.

Ultimate-YURIFAN Apr 17, 2018 10:25AM
Nico is probs practicing to be the Atlantis top idol or something while Maki is third wheeling NozoEli on the surface much to Nozomi's dismay :P

Orochi5 Apr 20, 2018 2:04PM
@SulliMike23
Lol thats wht I was thinking。゚( ゚^∀^゚)゚。