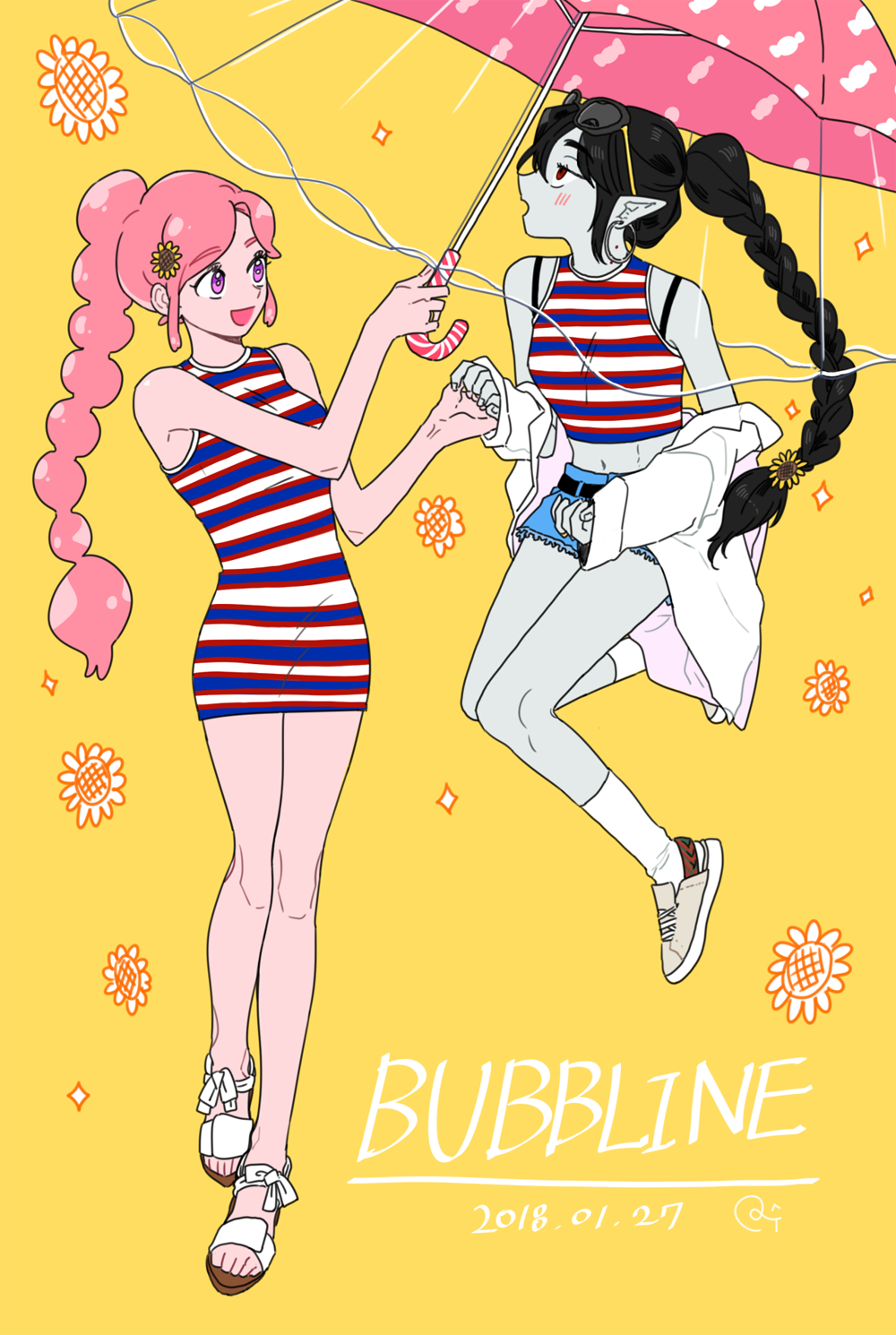 Homura E.N.D Mar 13, 2018 1:03AM
Always Bubbline!

RumpledForeSkiin Mar 13, 2018 1:12AM
Bonnibel looks like she belongs in Sailor Moon.
Meito-chan Mar 13, 2018 1:56AM
Love the art style <3

souleater Mar 13, 2018 3:23AM
oh ii really love the art work here <3

juanelric Mar 13, 2018 4:13AM
This is so cute <3

AnimeSavesMe Mar 13, 2018 11:04AM
More Bubbline!!

PaleRider Mar 13, 2018 11:36PM
This is crazy because they are were a couple at one time lol

Prince_Anime Mar 14, 2018 1:25PM
These two are too goddamn cute together!
Also this adorable af artstyle tho <3
Nekofanatic Mar 14, 2018 1:51PM
Anybody else feel like pb's eyebrows look like Mugi's?