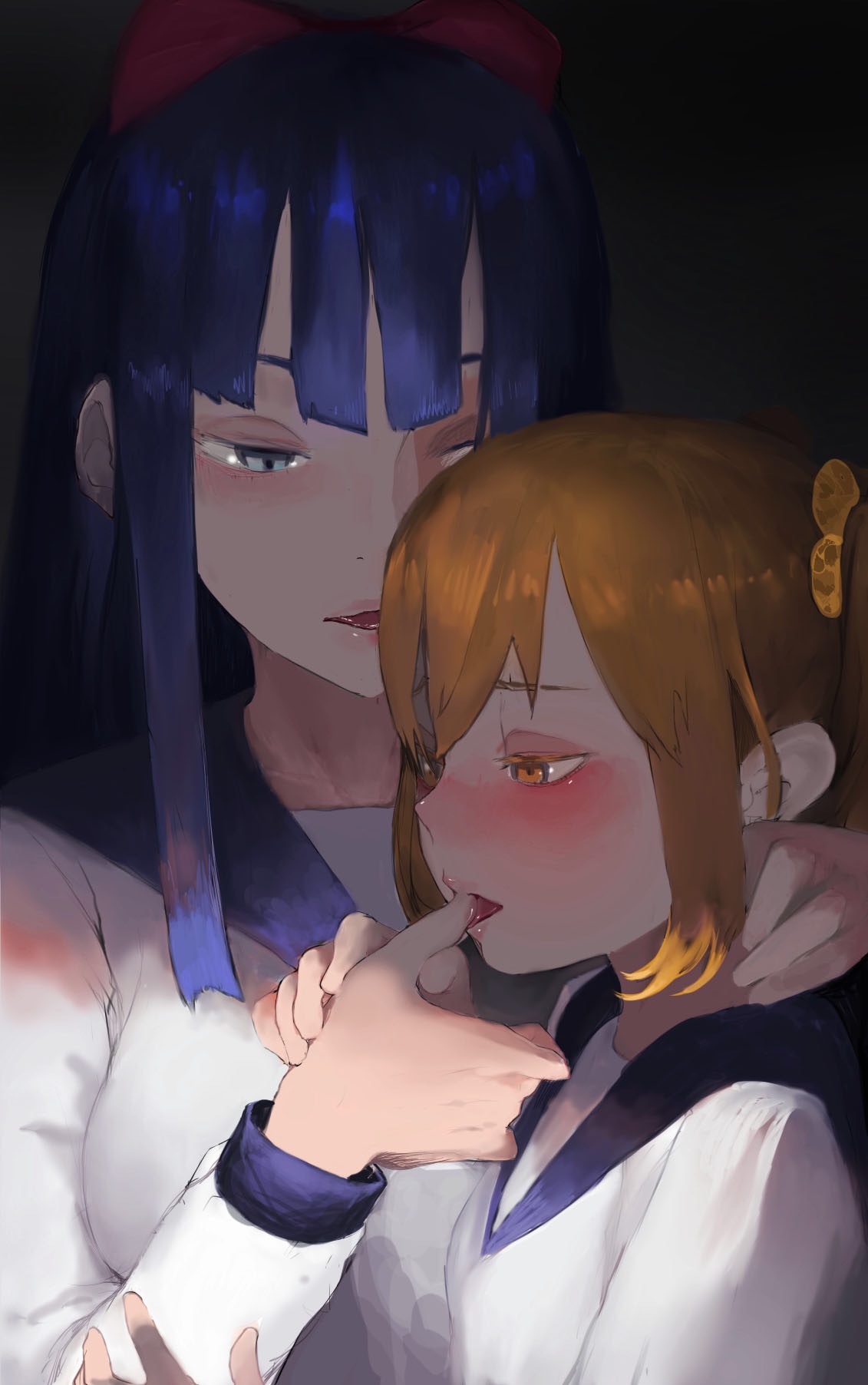 themusicman500 Mar 12, 2018 11:42PM
Well, I'm impressed.
last edited at Mar 13, 2018 2:29AM

RealmOMFG Mar 13, 2018 12:34AM
I
am
gonna
flip
a
tit
at
all
this
good
ass
pop
team
epic
fan
art

kickap00 Mar 13, 2018 2:14AM
I cant believe the best shitpost couple is getting all this glorious fan art

souleater Mar 13, 2018 3:21AM
oh man very seductive <3 <3

Ropponmatsu Mar 13, 2018 6:09AM
@RealmOMFG
I agree, though regrettably my tits aren't big enough to flip.

Yurichan300 Mar 13, 2018 10:01AM
Looks kinda evil to me

mint-leaf Mar 13, 2018 10:26AM
This series is actually growing on me, so it makes me happy that its getting a lot of good fanart. Good shit!

Prince_Anime Mar 13, 2018 5:38PM
gorgeous fanart for an even more gorgeous show

taetaetr Mar 13, 2018 5:44PM
If only the official can be like this.
Takkyomi Mar 13, 2018 10:51PM
Ha.. ha.. Pipimi's finger is finger lickin' good
GeneralJ Mar 13, 2018 11:59PM
This is hot (for some reason)

Just a goddess with her guardian Mar 14, 2018 3:43AM
They are still a couple in offical, it's just the artist really love to mess the hell out of the story

Yurichan300 Mar 14, 2018 5:27PM
What do you mean? It's still a really weird, rude humor-like series.
Smerfy Mar 15, 2018 3:18AM
Holy shit keep em coming