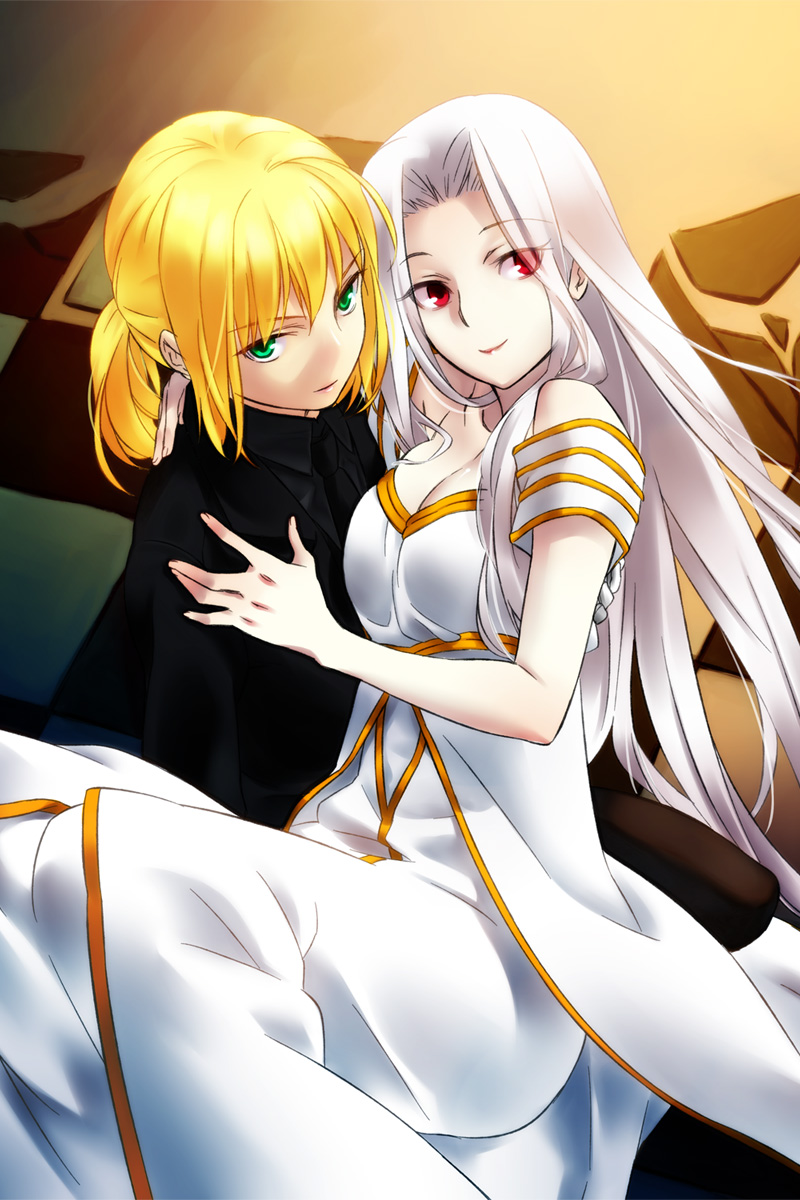 Homura E.N.D Mar 4, 2018 9:47PM
Hot ship

YuriKnight Mar 5, 2018 12:03AM
Protecting her queen

BlazingSeraph Mar 5, 2018 1:28AM
Yay!
MarqFJA87 Mar 5, 2018 3:20PM
Anyone wanna bet that Guinevere will turn out to be an Iriface?

Zero1343 Mar 6, 2018 1:48AM
That would be an interesting turn of events.

Artemis Mar 8, 2018 11:48AM
This! This is what I watched Fate/Zero for! Arturia X Irisviel forever!

souleater Mar 13, 2018 2:55AM
they look so beautiful <3
BellaLestrange Apr 30, 2018 6:52PM
I need more of them for sure!!

SamuariXX Jan 2, 2019 2:26PM
She must really not like Kiritsugu, stole his wife and son.