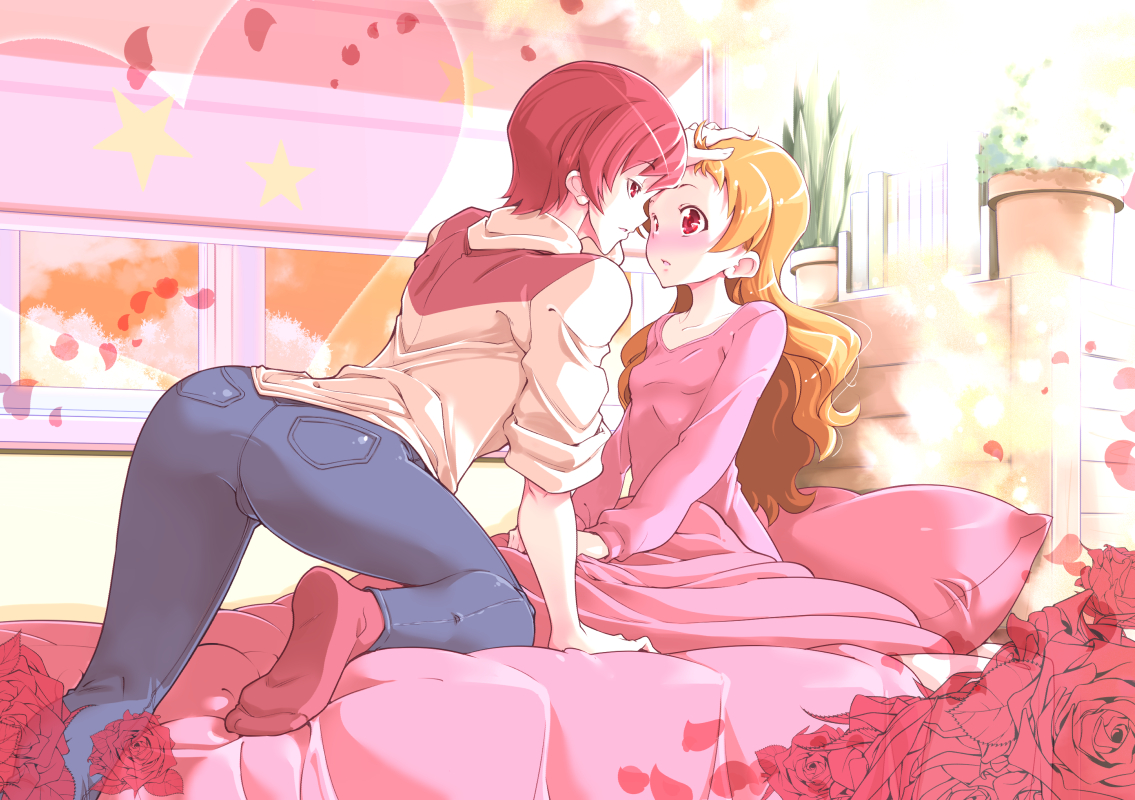 juanelric Feb 28, 2018 10:21PM
Best PuriAra pairing <3

souleater Mar 1, 2018 1:04AM
look at her butt

kickap00 Mar 1, 2018 3:10AM
Shes got a camel toe through her jeans. Thats a first for me

Orochi5 Mar 2, 2018 11:33AM
I think those jeans r too tight( ̄. ̄;)

Casey 1988 Mar 2, 2018 4:20PM
And no undies because she can't wear the jeans otherwise.

juanelric Mar 2, 2018 4:43PM
@Orochi5 @Casey 1988 I also think her hips are too wide, especially if you compare to her official design which is rather thin.

Casey 1988 Mar 2, 2018 8:23PM
She is kind of spread legged if you look closely.

juanelric Mar 3, 2018 1:13AM
Her butt is sticking out too much, though lol
Nekofanatic Apr 30, 2018 5:44PM
Hey, hey, hey!! The yuri's on the right side, folks.