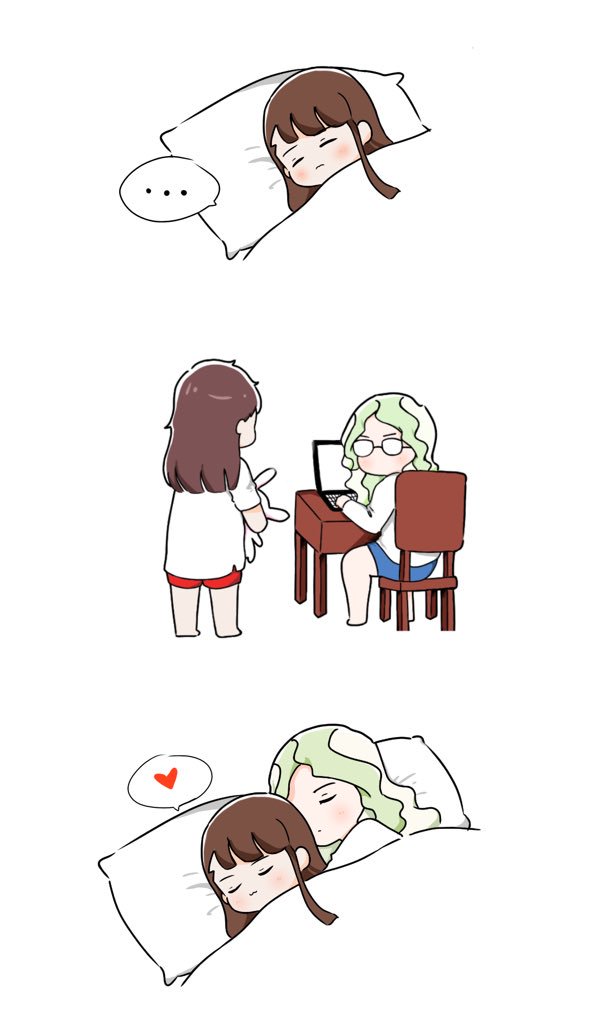 YourShoes Feb 28, 2018 10:16PM
My disease has been cured and my crops have been watered

juanelric Feb 28, 2018 10:20PM
Cute <3

Vankomycin Feb 28, 2018 10:25PM
The bed's too big without you.

souleater Mar 1, 2018 12:37AM
akko is lke , " come hug me , ii needa sleep "

mint-leaf Mar 1, 2018 8:29AM
2nd panel is my personal favorite, Akko looks so cute w the stuffed animal !!

Bugpope Mar 1, 2018 8:45AM
Spooning is the best.
Nekofanatic Mar 1, 2018 2:11PM
At last, the rain cometh...

Shiiro Mar 2, 2018 8:07AM
I need to check my blood sugar
lord-of-roses Mar 2, 2018 12:43PM
Too cute. Brain broke.

AkitoooTM May 2, 2018 7:55PM
My pervertness is gone, thank you beautiful pic

playergames8 May 7, 2020 10:10PM
This is probably off topic, but when I saw the second picture, my first thought was: she kinda looks like Glynda freaking Goodwitch...
last edited at May 7, 2020 10:11PM