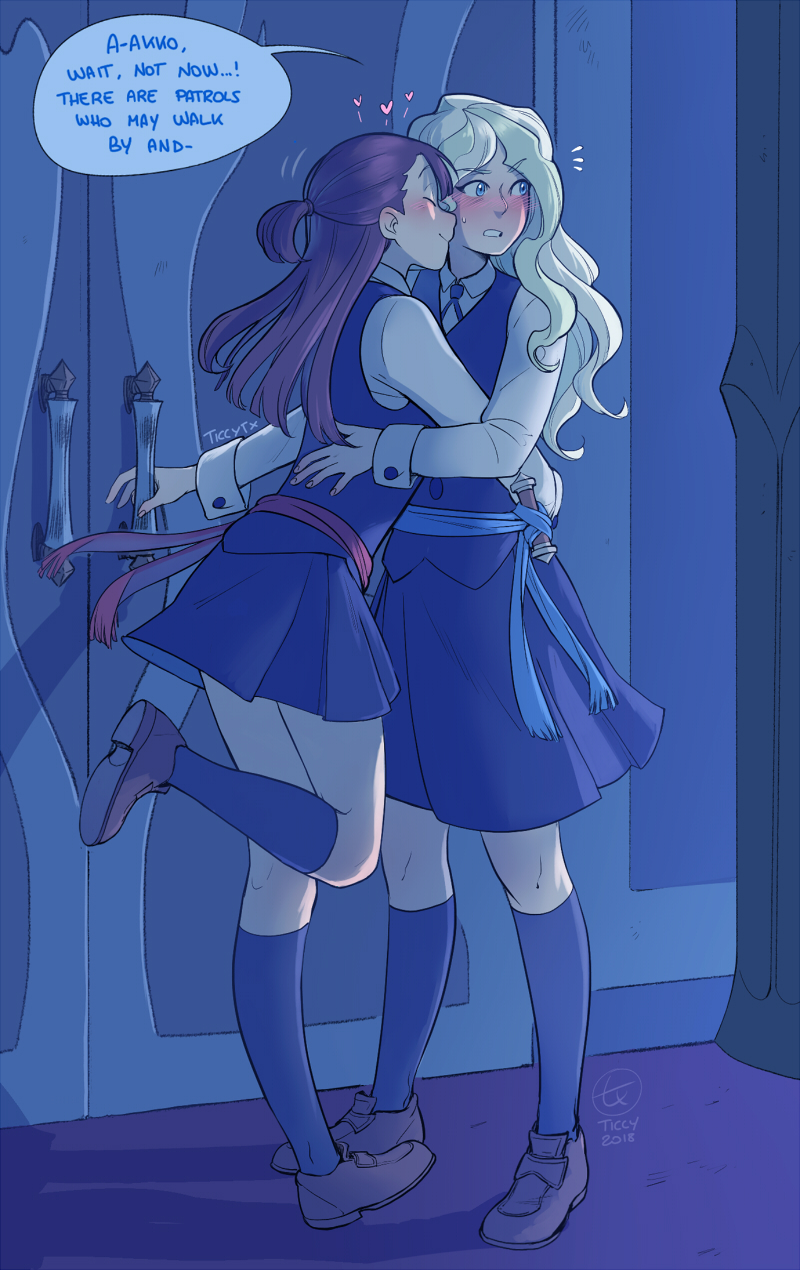 drpepperfan Feb 12, 2018 10:57PM
""they are called secret meetings for a reason, you know!"
"but it's been an ETERNITY!!"
"Just one afternoon is not an eternity Akko""
GrimEater Feb 13, 2018 2:30AM
Who cares! Just smooch!
Aki_Chan Feb 13, 2018 3:54AM
Akko: Aww but Diana I really missed you today you know <3
Diana: o /// o Uhm... I... Let's go to the library
Akko: Yaaay!! *smooches
Diana: Akko!! Ssshh... *smooches and holds hand Now c'mon!
xD
Homura E.N.D Feb 13, 2018 12:20PM
An afternoon is an eternity in lesbian time, Diana ;)
YuruYuriYurin Feb 13, 2018 1:44PM
Ah ease up Diana and make out with your gf, second base is always allowed.
TifalovesAerith Feb 13, 2018 2:46PM
just get inside, while she wets you up, you silly
elevown Feb 13, 2018 4:14PM
Super cute :) And so many fun scenarios you can think of around it.
HopeFromYuri Feb 13, 2018 4:35PM
My only religion is Ticcy's Diakko art
Akamis Feb 14, 2018 6:11PM
This pair is so successful. Anyway I like this couple <3

souleater Feb 16, 2018 10:59PM
there so cute

Akirio-chan Feb 24, 2018 11:40AM
I LOVE TICCY'S WORK IM SUPRISED ITS EVEN HERE