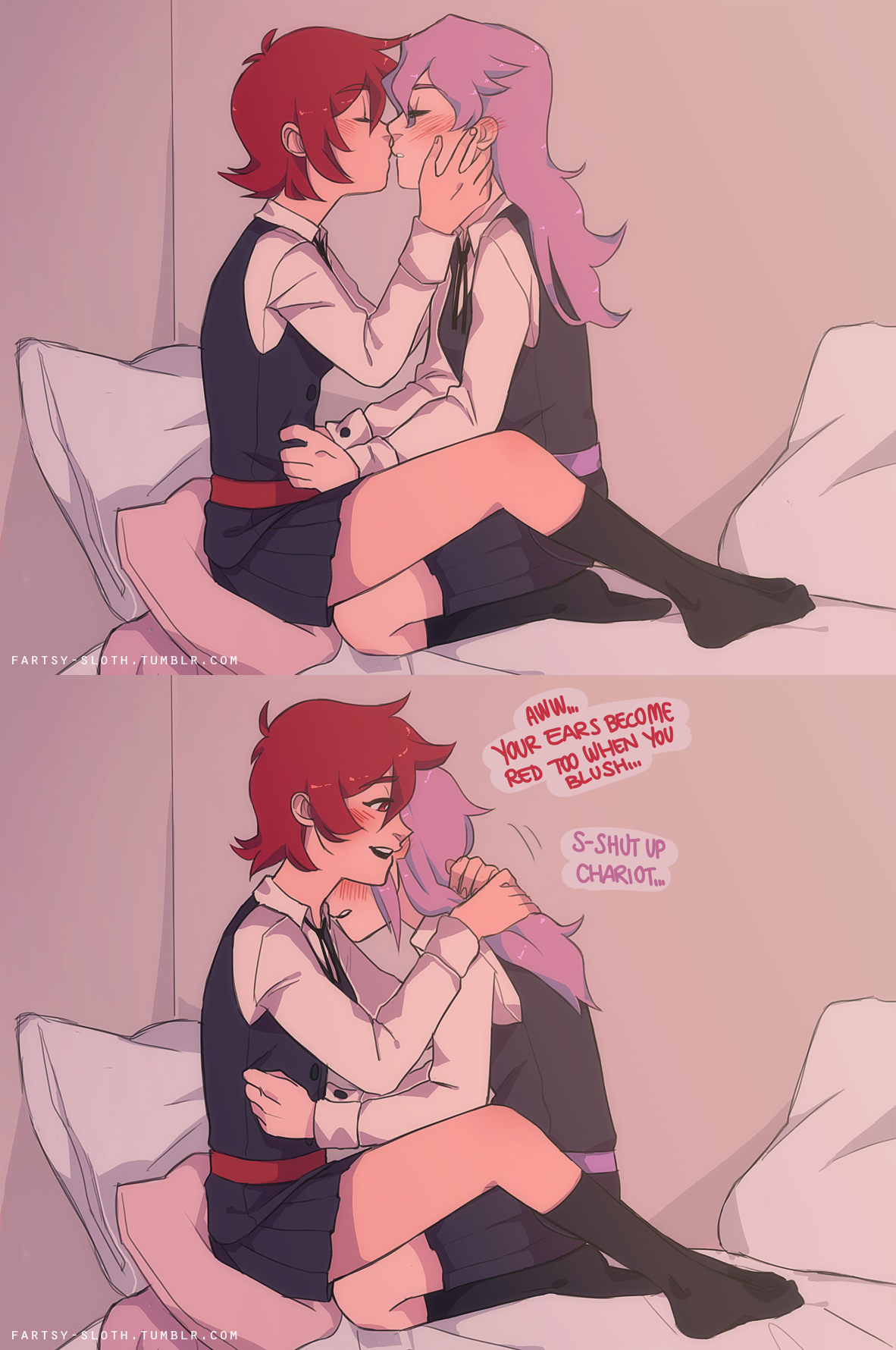 Entoma Jan 27, 2018 11:10PM
man faces but still cute

cameron Jan 28, 2018 2:48AM
How man face?
I feel like this is sexist, but I could be wrong. I don't see man face. I just see face face.

souleater Jan 28, 2018 4:03AM
cute <3 <3

MagicHour Jan 28, 2018 4:24PM
I can see it in the first panel but the second panel is fine. Still a great drawing.

Bugpope Jan 28, 2018 7:00PM
That's not man face. I know man face when I see it.

cameron Jan 29, 2018 4:32AM
I feel like there's a strong group of people who frequent yuri who expect both girls to be super girly with long eyelashes and heavy makeup. All the same, I think this is cute and I do not see man faces.

Bugpope Jan 29, 2018 6:09AM
Yeah, there's always those who consider all short haired women to look exactly like boys.

Bojack727 Jan 29, 2018 5:09PM
I agree. It's like some people think that all women have dainty jawlines and long eyelashes.

S31 Jan 29, 2018 7:00PM
I mean, I grew up playing Pokémon Crystal, so I can agree it looks a little ambiguous.
But I wouldn't call it "man face"

REDflame23 Feb 18, 2018 9:27AM
What the heck is "man face"? Get out here... RITE NOW!!
Flamingmikan Dec 23, 2020 5:03PM
tf is "man face" people just have different types of faces???