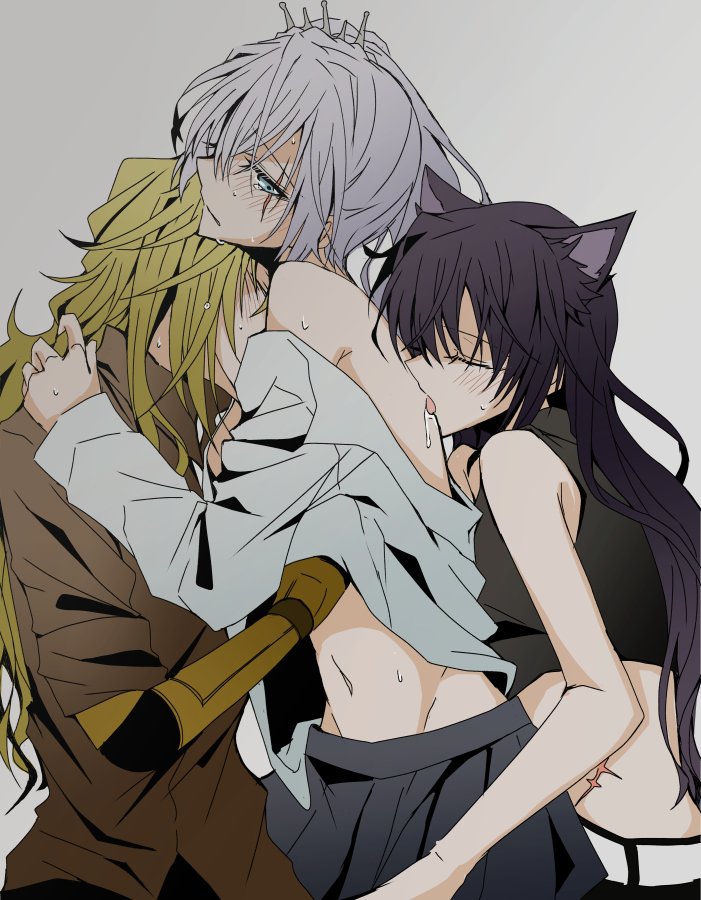 REDflame23 Jan 9, 2018 10:47PM
Double teaming
WolfSoldier Jan 10, 2018 12:31AM
Team building exercise!!

AnimeSavesMe Jan 10, 2018 3:05AM
With that 'vibration' function Yang has... Mhmm...
Aki_Chan Jan 10, 2018 5:39AM
Aw <3 This threesome is just perfect! :')
mapikopiko Jan 10, 2018 8:35AM
AnimeSavesMe Don't forget the 'spinning attack' she has as well... Hahahahaha
mint-leaf Jan 10, 2018 9:59AM
3ps are always good
Homura E.N.D Jan 10, 2018 10:39AM
Weiss's gonna have fun

Orochi5 Jan 10, 2018 11:15AM
Wow thats good artwork ヾ(@゜▽゜@)ノ

I.Am.Gay Jan 10, 2018 7:06PM
I hope she stays alive.
If not I can always go back to other episodes or come here to clear my thoughts, and continue my White Rose ship.
deltahalo241 Jan 10, 2018 7:23PM
Do you think they left Ruby out on purpose, or is she operating the Camera?

Omega Deuse Jan 11, 2018 4:52AM
I choose to believe she's having fun watching.

SphinxLord Jan 11, 2018 11:17AM
Beesschnees is just... yes.
Ruby's talking with a reconstructed Penny fo sho. In a perfect little world where this would all happen anyway Episode 11 man, god dam episode 11.

Kiena Jan 11, 2018 5:23PM
It's so evident everyone watches RWBY that no longer does anyone mind two spoilers in the picture without the tag. With only 2 episodes left, the season might also end with a cliffhanger... It would be fitting.

souleater Jan 13, 2018 12:17AM
3'p

Midori Jan 18, 2018 3:35PM
Im reading a fanfic like this.