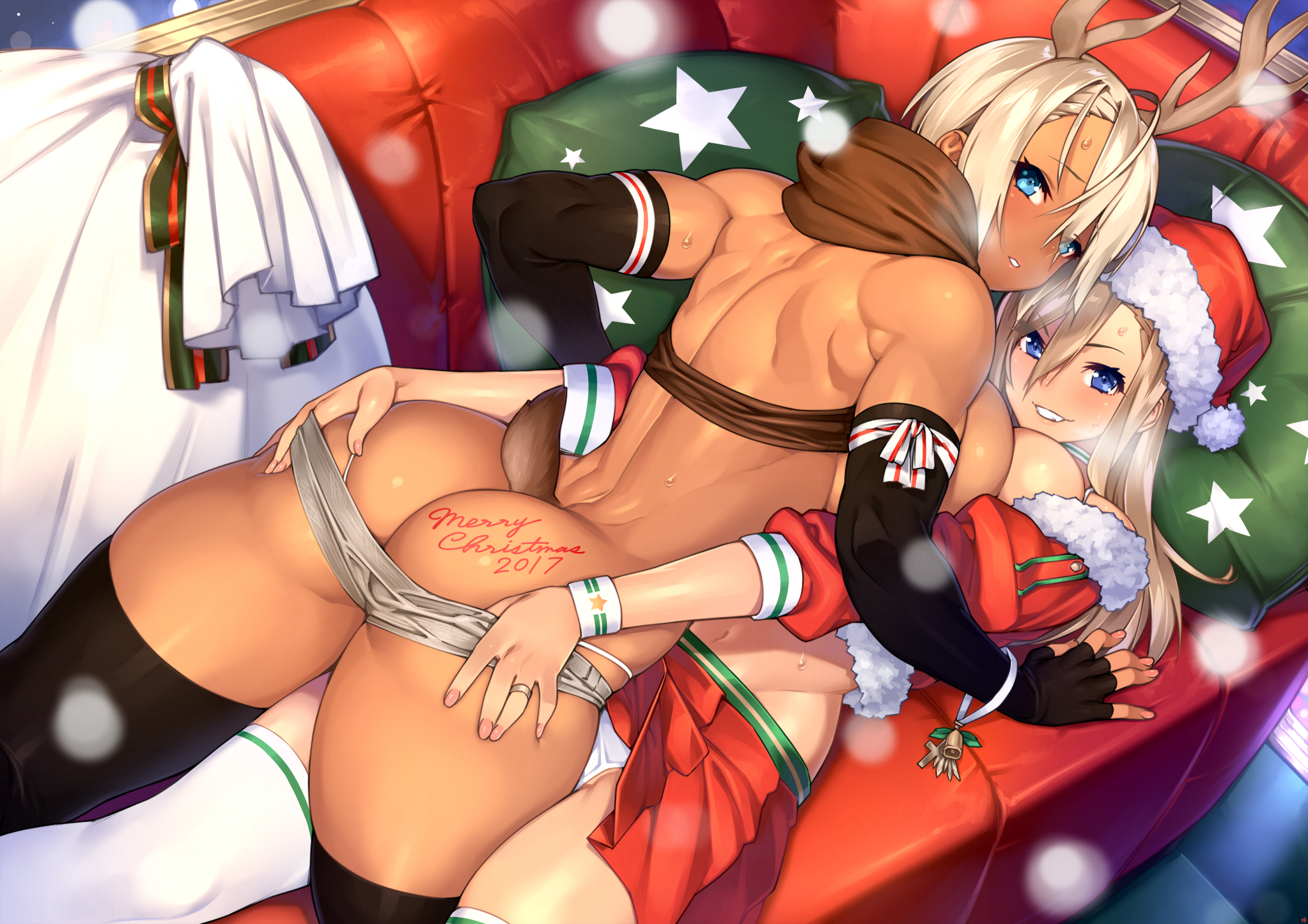 Sweet Dangus McGee Dec 24, 2017 9:20PM
i love being reminded these two are married

REDflame23 Dec 24, 2017 9:20PM
xxiii

REDflame23 Dec 24, 2017 9:22PM
DAT BACK! DAT AZZ!! DEM THIGHZ!!! DEM ARMZ!!!!

Mimiyaah Dec 24, 2017 10:31PM
Holy shieet(⁎⁍̴̆Ɛ⁍̴̆⁎)

Vankomycin Dec 25, 2017 12:14AM

Bugpope Dec 25, 2017 10:05AM
Proving you can be the top even if you're at the bottom.
last edited at Dec 25, 2017 10:15AM
zeffy101 Dec 25, 2017 10:23AM
Why doesnt this artist make a manga based on these two characters? obviously they love drawing these two!
We need a yuri manga story!!!! so much potential to make a story around these two

koneko Dec 26, 2017 4:00AM
christmas is for lewd.

Orochi5 Dec 27, 2017 3:14PM
Well Sweet Chris Kringle (⊙_⊙)

Casey 1988 Dec 29, 2017 12:47AM
I agree with Zeffy's post above on the 25th.

souleater Dec 31, 2017 12:15AM
ii love it <3