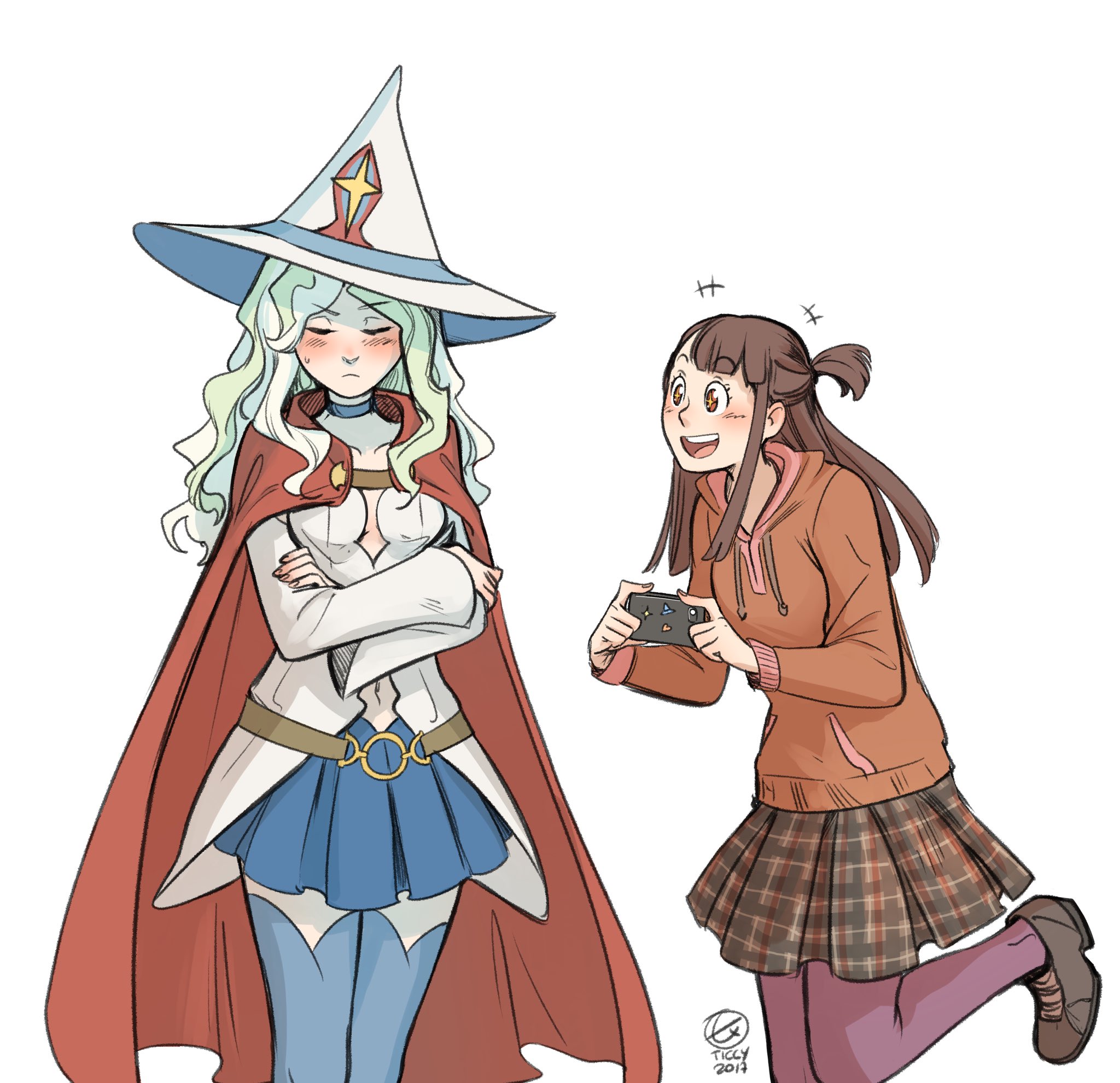 S. Miki Nov 29, 2017 10:00PM
Akko: "Woa! Diana! You look just like Shiny Charioto! Pictures! Lets take lots of pictures! XD"
Diana: "(The things I have to do for my girlfriend... '-_-)"

Ericchi Nov 29, 2017 11:40PM
niiiiccee

mint-leaf Nov 30, 2017 12:41AM
Aw what a tsun
Aki_Chan Nov 30, 2017 1:42AM
Oi Akko gimme some copies!! You know.. For science and stuff xD
deltahalo241 Nov 30, 2017 3:47PM
I'm surprised Akko doesn't have a massive nosebleed right now

BakaChiki Nov 30, 2017 6:05PM
AWWWWEE, also that tight difference:3

souleater Dec 2, 2017 1:42AM
okkayy diana ii see uu <3
elevown Dec 2, 2017 9:25AM
I wonder if Akko asked her or Diana did it for her gf as a surprise present, like for her birthday? I can see her doing that! (even though I'm sure she'd be very embarrassed). Also - I'd love to see Ursula's expression if she saw this lol.
last edited at Dec 2, 2017 9:26AM

blopa Dec 3, 2017 4:39PM
Oh, I was starting to get worried about the lack of Diakko last week.

DarkSlushie Dec 4, 2017 12:58AM
"...we're going to do it in this costume later, aren't we?"
"Did you even need to ask?"