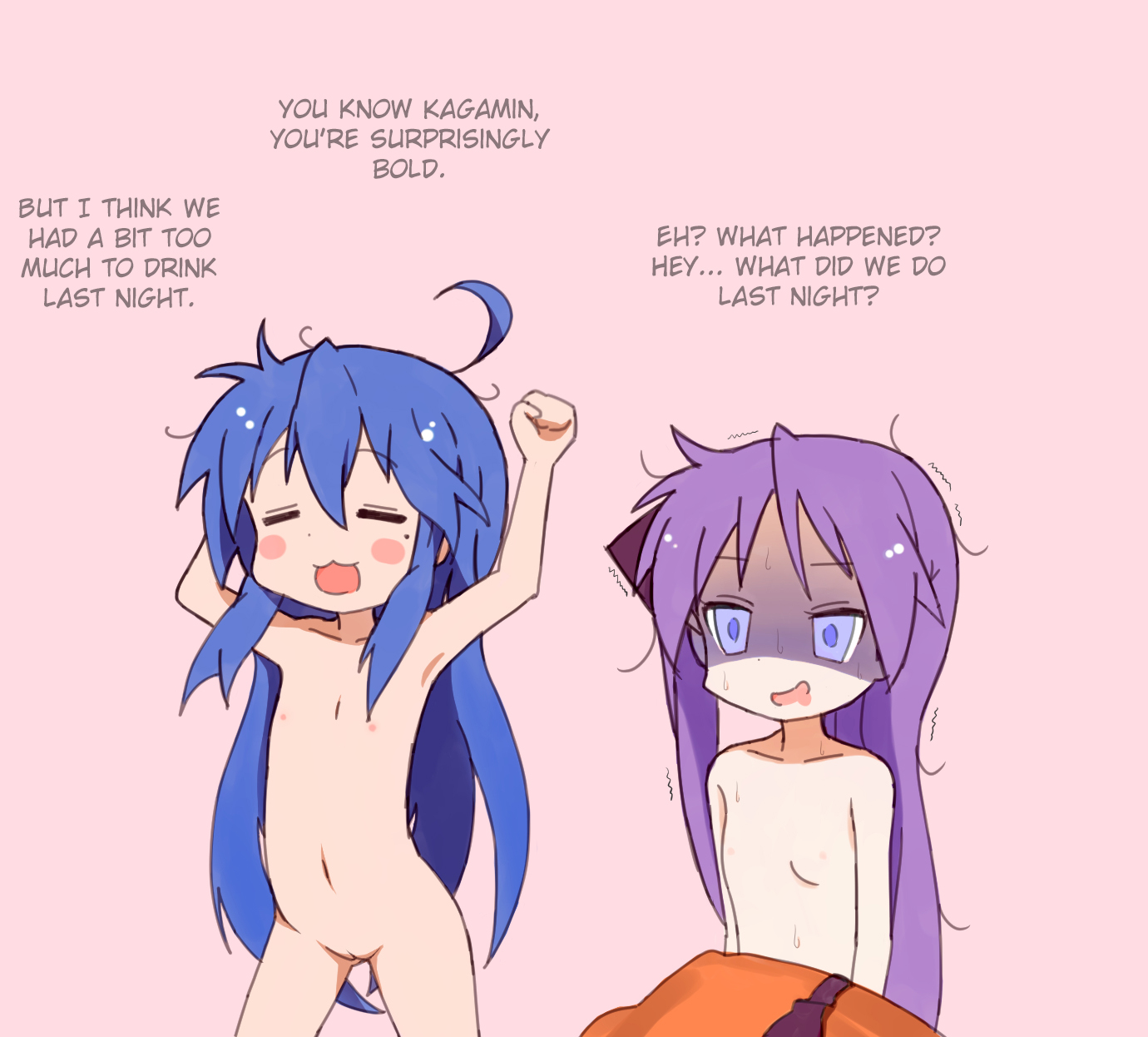 souleater Nov 21, 2017 9:51PM
ii think deep down konata wasnt that drunk <3
Midnightgunner Nov 22, 2017 12:35AM
And we all know that this is what Kagami wanted since she was, I dunno, a fetus?

Ktulu007 Nov 22, 2017 9:04AM
Don't play dumb, Kagami. You know what you did.

Orochi5 Nov 22, 2017 11:24AM
Omg before i clicked on this pic from a distance idk wht was between her legs ( ̄  ̄|||) Kowai!!!!
last edited at Nov 22, 2017 11:25AM
98hi Nov 24, 2017 5:01AM
@Orochi5 glad to see I wasn't the only one! XD

Mckydo Dec 17, 2017 9:47AM
@Orochi5 lol me too XD

Throbelisk Nov 9, 2018 7:18PM
This is extremely disturbing. Konata looks like she's about 8. Going to just disconnect my pc and throw it in an incinerator, 'scuse me.

legendarysnake Dec 3, 2018 11:03PM
they cant be that flat